Chloe Zhao Makes History As First Asian Woman to Win Best Director at Golden Globes
Chloe Zhao, a Beijing-born filmmaker, made history at this year's Golden Globe Awards. She is the first Asian woman to win a Golden Globe for Best director for her film Nomadland, an adaption of Jessica Bruder's novel, which follows elderly adults living in their cars after the Great Recession. She is also the 2nd woman ever to win a Golden Globe for Best Director, four decades after Barbara Streisand won with her 1984 film "Yentl".
Nomadland was also nominated for "Best Screenplay" and "Best Picture" in the Drama category, along with lead actor Frances Domarnd nominated for an acting Golden Globe. On top of all this acclaim, the film is also a top contender for 6 different categories at the 2021 Oscars in April. 
Chloe Zhao is known for her indie films, where she follows real people in underserved communities, telling Vanity Fair that, "I love being reminded that there are other ways to live." Her previous film, Riders, became an Art House hit along with being one of former President Barack Obama's favorite movies of 2018. The film caught the eye of Frances McDormand, the protagonist of Nomadland and producer at the time, who thought Zhao would be perfect to direct the movie. 
Despite all this acclaim for her film, Zhao has faced backlash from Chinese nationalists after a 2013 interview resurfaced where she says quote, "It goes back to when I was a teenager in China, being in a place where there are lies everywhere." This led to some Chinese netizens questioning her loyalty, and that following Friday (March 5th), hashtags for her film #nomandland and #nomandlandreleasedate were blocked on popular chinese social media site Weibo, and promotional material was removed from other sites as well. 
This may impact her upcoming work, where she works with Marvel Studios on the upcoming film Eternals (2021). If you'd like to support Chloe Zhao, read more about what she will bring to the Marvel Cinematic Universe here. 
Leave a Comment
About the Contributor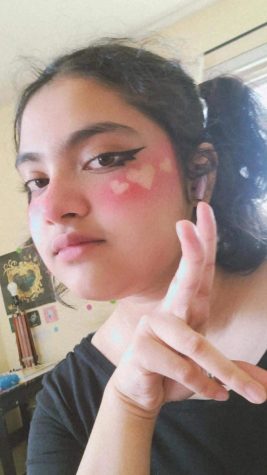 Abani Tabassum '22, Staff Writer
I edit videos at the Chieftain, and have recently started writing articles. I'm a queer nerd who enjoys listening to a wild range of music & learning...