Champions League Quarter Finals! Recap and Predictions
Let's recap what happened on the first leg of the UCL Quarter Finals last week, April 6 and April 7. Let's also see what we have to look forwrd to today and tomorrow.
Haaland was nowhere to be seen as Kevin De Bruyne and Phil Foden were on target for Manchester City, and they secured a narrow 2-1 home victory over Borussia Dortmund. 
Chelsea are the favorites to qualify for the last four after recording a 2-0 win against Porto. Mason Mount and Ben Chilwell were on the scoresheet for the Blues. With committing tons of mistakes, Liverpool face a tough task to reach the semi-finals after losing 3-1 at Real Madrid. Vinicius Junior scored 2 and Marco Asensio scored for the La Liga giants.
Now for the most interesting game: PSG vs Bayern. Goals by Kylian Mbappe and Marquinhos. PSG secured an impressive 3-2 victory over past champions league winners Bayern. 
My predictions for the second leg. First, let me explain about how the aggregate works. A draw is conducted to decide the pairings. The two teams drawn as a pair play each other twice, home-and-home. The winner is decided by adding together the scores from the two games.
Chelsea will win over Porto and qualify, 2-1 with aggregate 4-1. Real Madrid will tie with England giants, Liverpool 1-1 but with aggregate 4-2, Real Madrid will qualify. 
From the way Dortmund has been playing recently, and the fact that Dortmund were robbed in the first game which they should've won, I think Dortmund will take the win 1-3 and qualify to the semi finals. PSG vs Bayern. The rematch from the last UCL Final. With Bayern losing most of their players due to injury, and the way Neymar and Mbappe are playing, I think PSG will win 1-3.
Sorry, Bayern fans.
So my predictions are that Real Madrid, PSG, Chelsea and Dortmund will qualify to the UCL Semi Finals. The next round of matches are today and tomorrow, April 13 and April 14, so tune in and keep up to date in this fast paced action.
Leave a Comment
About the Contributor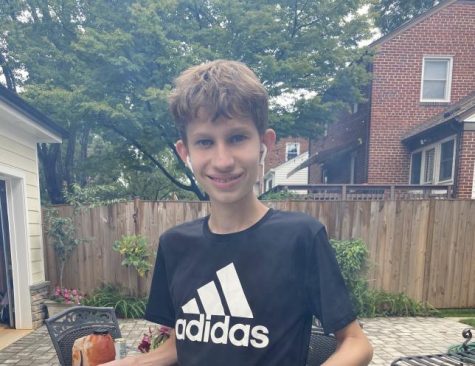 Justin Bruinsma '24, Staff Writer
My name is Justin. I like writing articles in the Chieftain. Outside of school, I enjoy playing video games. I also enjoy walking in my neighborhood.