Planet Word Celebrates Word Power
In May of 2020, the metaphorical ribbon was cut for a new attraction in downtown D.C. This new building is called Planet Word, and is an interactive, intriguing museum that explores the origins and complexities of language. Though focusing primarily on English, there are exhibits where you have the opportunity to learn more about languages throughout the world. The museum closed temporarily due to concerns about COVID-19, but reopened April 1, 2021, and I highly recommend visiting.
Planet Word is located at 925 13th Street NW, in Washington D.C., with an entrance on K Street, so you'll need to take a car, bus, or Metro unless you're up for quite a long walk. Open Thursdays, Fridays, and Saturdays from 10:00am to 5:00pm, and it's free! However, there is a suggested donation if you wish to support the museum. The age range for visitors is wide, 7 to 80 years old.
Due to the coronavirus, you must get timed tickets in order to lessen crowding. Visit the Planet Word website, select "Visit", then "Plan your visit", then scroll down to reserve your time slot on the calendar. Of course, you are required to wear a mask and keep it on at all times, as well as do your best to stay 6 ft. distanced from other visitors. You are encouraged to bring your own earbuds or wired headphones, and you are given a stylus at the front desk so that you don't have to use communal headphones or touch a screen that many others have touched.
The museum itself is spectacular to visit. You could spend hours exploring all of the activities, and interactive games throughout the building. The way you wander through the museum is planned out–you take an elevator to the top, then work your way down. (Quick story: I visited the museum with my mother, and after getting in the elevator, we were so enthralled by the gorgeous wall design (made up of hundreds of colorful book covers) that we forgot to press the button to the third level for a solid three minutes.)
You begin your journey with an awe-inspiring presentation from a talking word wall. You'll have opportunities to examine and learn about nearly all parts of language. Exhibits are open that have you explore everything from pronunciation to music lyrics, advertising tactics to comedy.
The thing about the museum that really makes it so fascinating is how interactive it is. You won't find a room in the museum without some interactive feature. You can sing karaoke, use a teleprompter to try giving famous speeches, and even act out SAT words to be printed out in a free photo booth. There are three floors with exhibits, the second floor with the most, and the first floor with the least.  Your visit to Planet Word culminates in a gift shop, which is always fun, and this is no exception.
All in all, you will leave the Planet Word museum interested in learning more about language as a whole. You'll also feel a tad more uplifted, as both the interior and exterior design of the building have a whimsical feel that can put a pep in anyone's step.
Planet Word should be high on your list of places to go in DC. Check them out this weekend, April 24th and 25th. Words Beats & Life will be there for the Word Power Festival. You can see Youth Poets from all around the local area perform on Saturday at 5:30pm to finish the final weekend of National Poetry Month right.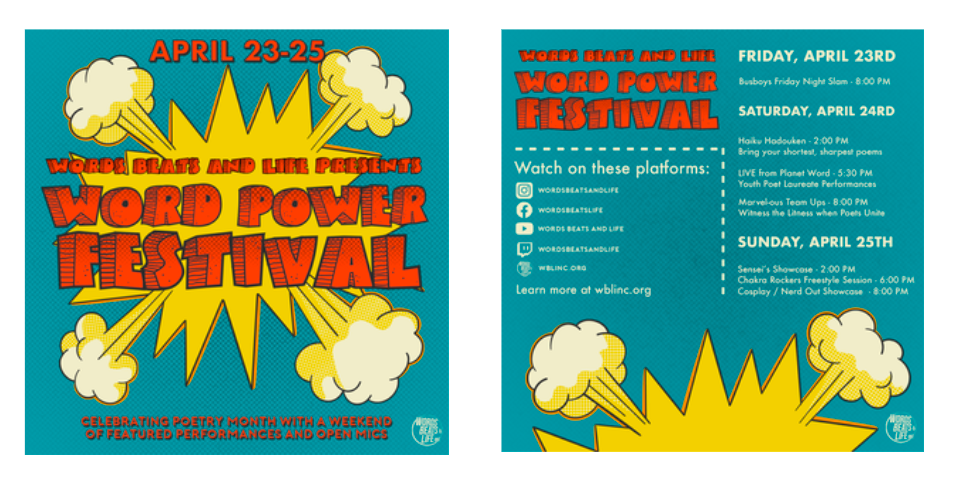 Leave a Comment
About the Contributor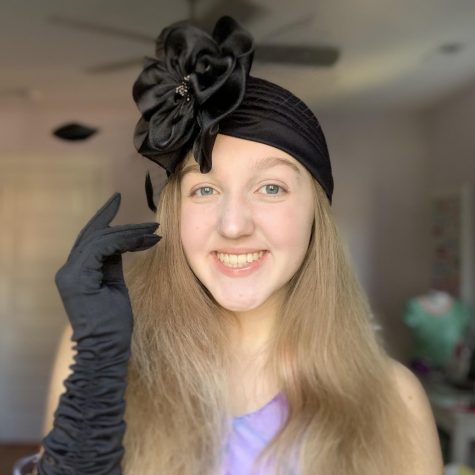 Anneliese Odegard '24, Staff Writer
Greetings and salutations! This is Anneliese (Ah-nuh-LEE-zuh) Odegard, a freshman at Wakefield. 2020-21 is her first year on The Chieftain, but she's...