Girls Varsity Soccer Team Use Their Heads to Stay in the Game
Girls Varsity Soccer has had a tough season. It's been a year since many of these players have been out on the field due to COVID-19. The girls had to readjust to this new environment of wearing masks to practice and play, making communication on the field a challenge. We talked to some of the team to see how they are keeping their head in the game as this unusually short and regimented regular season comes to a close tonight, Senior Night, vs. Lewis at 7:15pm.
"Our first games went kinda rough, but you know it's all a learning experience." said Coach Taylor Memon. She is the current head coach for the Girls' Varsity team as the former head coach is on maternity leave. Taylor is a Wakefield alumni and played for Wakefield's Varsity team all four years of high school. Now, she is a student at Marymount University and Captain of the Women's Soccer team! "We've got really good talent who are coachable, and it's a great environment to be in" said Coach Taylor. 
How are the players doing in all of this? "Our first games did not give us the results we wanted, but I think they were important games as they showed us what we needed to improve on" said Eve Posner. Eve chooses to focus on the positive. "It feels good to come back and be able to play, especially because it is my last season as a Wakefield player" said Eve. 
The record is 1 win and 8 losses as they head into Senior Night. The players are heading into Senior Night with their heads held high as Lewis is the only school they have beat this season, and it was a shut-out, 7-0. Everyone wants a win on Senior Night, but the girls seem to want to enjoy themselves, too.
Overall everyone seems to be glad to have any season at all and be on the turf. The game against Lewis is today, Wednesday, 5/26 at 7:15pm. Be in the stands by 6:45pm so you don't miss any of the senior events.
UPDATE! Girls won on Senior Night. Congratulations!
Leave a Comment
About the Contributor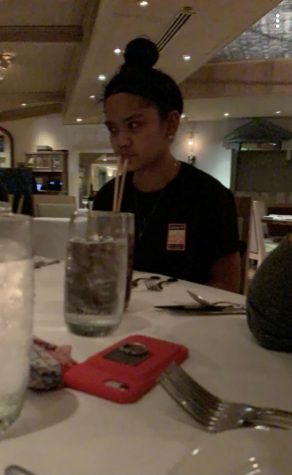 Carissa Banzuelo '21, Staff Writer
What's good guys, my name is Carissa. I'm currently a senior and this is my first year contributing to The Chieftain. Outside of school, I like to hang...