The Rise of Influencers at Celebrity Events and What It Means for the Future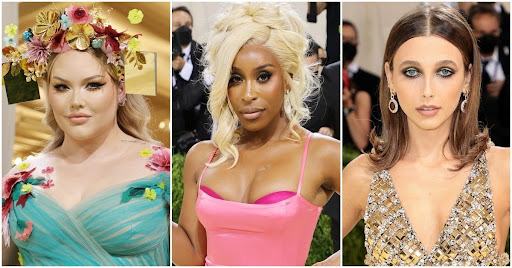 On September 13th, the prestigious Met Gala returned for it's 47th year, but with new and controversial influencer guests. Even though many of them had extremely high subscriber counts like Emma Chamberlain with a whopping 10 million, people were quick to argue that they didn't deserve to be there. Yet social media platforms, influencers, and even sporting events all benefit from influencers showing up. 
The Met Gala has always been about high fashion, and some didn't believe the influencers represented any of that. "Personally, I don't think the Met is cool anymore … It's gone from super prestigious to [being] full of influencers' ' proclaimed one celebrity publicist who did not want to be named. 
The angry tweets, funny jokes and arguments about the influencers will only bring more curious people to tune into the event. Most of the time, influencers are sought after at big events to promote it on their social media. At the Video Music Awards, Madison Beer's Instagram post about her attending, garnered more than 2.5 million likes. This year, the Vogue livestream of the event totaled more than 200 million views across all of their platforms, a new record. Anna Wintour who organizes the Met Gala said 2021's gala was, "a patchwork, reflecting the world we're all living in, as seen through many different lenses." 
Another strange way influencers are coming into new industries is boxing. The Youtube versus Tiktok boxing matches made over 10 million in pay-ver-view. This benefited the agency who made it (LiveXLive) as well as the influencers which were paid 1 million if they won their match.
As much as people may not like it, it seems like influencers will continue to be at celebrity events. With this new development, the influencer market is growing with new opportunities and events they can attend. More events like the Met, awards shows, and sporting events will continue to go virtual and with newer, fresher guests to promote to the younger generations.
Leave a Comment