It's Fall: You've Got to Make This Cinnamon Apple Pie Bread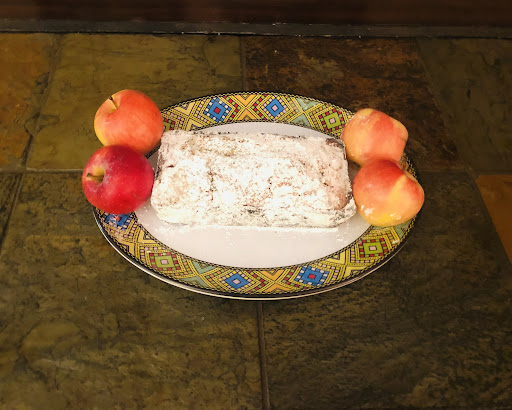 This cinnamon apple pie bread is a delectable delicacy that's perfect for the fall and even winter months. Cinnamon apple pie bread is made with a lovely blend of cinnamon and apples; the aroma of apple pie permeates the room once it's in the oven. This recipe is from Wishes and Dishes, and is simple to prepare, and the end product is well worth the effort. 
Ingredients:
1 peeled and chopped apple

½ cup of milk

1 ¾ tsp of baking powder

1 ½ tsp of vanilla extract

2 eggs (beaten)

½ cup of butter 

⅔ cup of granulated sugar

1 tsp of cinnamon 

⅓ cup of brown sugar
Directions:
Toss together the brown sugar and cinnamon together in a bowl and set it to the side. Then in the main bowl, combine the butter and white sugar together, stir until thoroughly combined. After that, pour in the two beaten eggs and vanilla. Mix the flour with the baking powder in a different bowl, then add it to the main bowl. Then, gently pouring the milk into the mixture until smooth.
After pouring half of the batter into the loaf pan, add half of the apples and half of the brown sugar cinnamon mixture to the loaf pan. Then, pour the remaining batter on top of that. Add the rest of the apples and brown sugar cinnamon mixture on the very top.
Finally, bake the cinnamon apple pie bread for 35 minutes at 350 degrees Fahrenheit. When the timer goes off, carefully remove the bread from the oven. Take the loaf out of the pan when it has cooled. Share a piece of this incredible dessert with your family and friends; they'll be blown away by how much it tastes like apple pie. I sprinkled powdered sugar on top for a nice finish.
Leave a Comment