Warrior Grid Iron Gets Ready for Final Games of Regular Season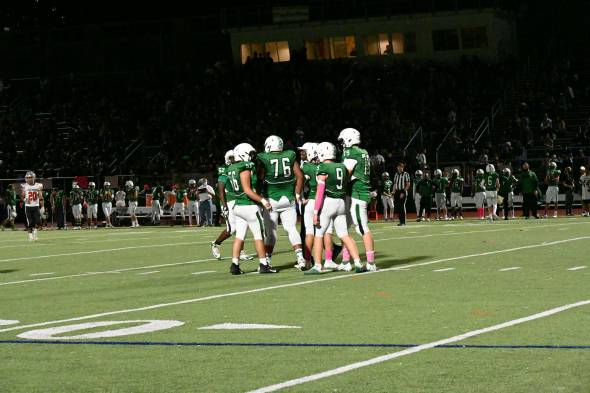 Our Wakefield Warriors are on a 3 game win streak beating Washington-Liberty 7-0, McLean, 29-16, and just last Friday, Langley 24-13. The start to the season was an uphill climb and our Varsity Football players worked hard and are now on a roll.*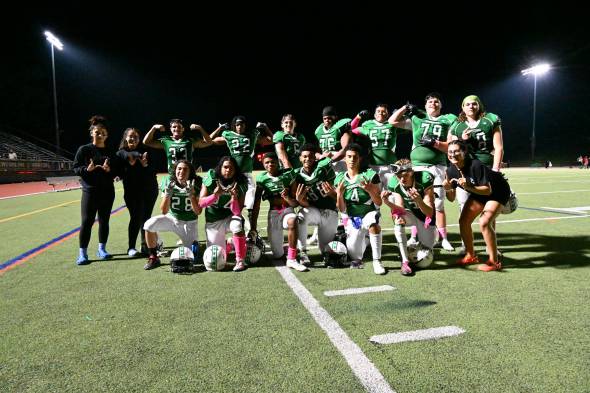 As this is Wakefield's first year in Division 6A, coming from Division 5, this 3 game winning streak could not come at a better time as we face Yorktown tonight at home at 7pm. We haven't played Yorktown in 2 years, and haven't beat them in 24 years, so a win tonight would secure first place in the district and be the start of something huge for the team.
Warrior Grid Iron started the season with a 1-3 record and tough losses to Fairfax, West Potomac, and Centerville. Junior Caine Poythress said, "We just keep practicing and trying new things. We have a good Offense and Defense." He should know. He has attended (or played in) every Varsity game since he was in 6th grade and is the youngest member of the Poythress family, known pillars of the Wakefield Sports community. 
Our Warriors are tied with the Yorktown Patriots for 1st place , and tonight breaks that tie. As we only have one more game left in the season, the home game vs. Marshall next Friday, the winner will also have a good standing in the playoff bracket.
This is the biggest game of the year, Warrior Nation. We'll see you in the stands.  
*UPDATE: The Yorktown Patriots beat the Wakefield Warriors, 34-13 tonight, 10/22 ending the winning streak. We move forward to the final regular season game next Friday at home vs. Marshall. It is Senior Night. #playfairnow
Leave a Comment