Warrior Grid Iron Battles in First Round of Playoffs (Updated)
Get ready for the rematch that everyone has been talking about. Today, November 12th, our Warrior Grid Iron travels to Westfield for a 1st round regional playoff game. Wakefield went up against Westfield two years ago for the first round of playoffs and lost. Everyone is saying both teams are very different this year. We will know if the Varsity Football team advances tonight.
With a hard fought regular season, our players finished 5-4 for the season, beating Marshall at their last home game of the season, 14-10. With this final win, they placed 6th seed in the VHSL 6A Bracket and 2nd place in the Liberty District. Senior Will Madden said, "As a team we have grown closer and have become a family; we've also developed a high level of chemistry since the season began."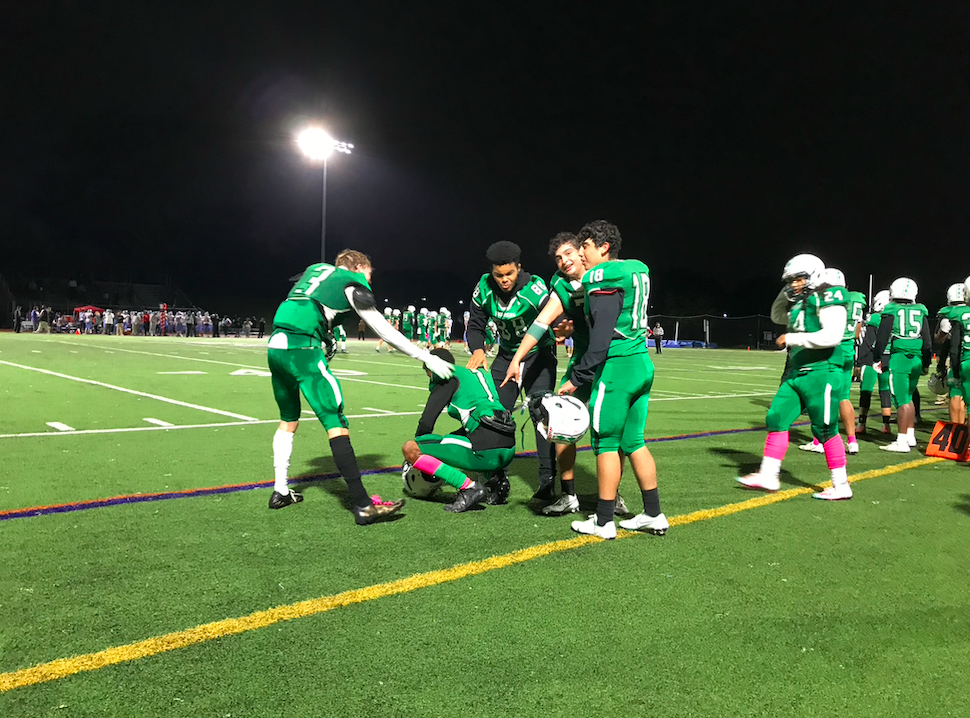 Congratulations to all the Warriors who earned Liberty District Honors:
1st team- Caine Poythress WR, Michael Guruli LB/All Purpose offense, Andrew Lersten DE, Rhys Carlson LB, Carl Thomas DB, Alan Peck All Purpose Defense! 
2nd team-Will Madden OL, Jack McAvoy QB, Michael Guruli RB, Michael Hutchinson DL, Rex Pearson LB, Alan Peck DB/PR Congrats to all the warriors that earned all Liberty District honors!
Honorable Mentions- Javell Edge C, Andrew Lersten OL, Rhys Carlson TE, Brandon Cohen WR, Alan Peck WR/KR, Mario Pinedo K, Caine Poythress DB, Kobe Davis DB!
The last time our Warrior Grid Iron went out to Westfield was in 2019 for a first round playoff game; we lost 43-7. This game will be a big win for Wakefield as the Football team hasn't seen a 2nd round play off game in recent years. There will not be a Superfan bus for students traveling to this game. Please try and find a way to come out and support the team. Senior Brandon Cohen said, "if we work together as a unit we can go out there and get a nice playoff win."
The Varsity Football team worked all season for this and now it's time to show the Westfield Bulldogs what they got. The Gates open at 5:30 pm and the game is at 7 pm. Tickets are $7, and you must pay to re-enter. Get your tickets early at etix.com.
See you there, Warrior Nation!
UPDATE: The Wakefield Warriors fell tot he Westfield Bulldogs, 17-0. The bulldogs got a late 3rd quarter field goal which set the moment for them. They had 2 touchdowns in the 4th quarter. The Warriors kept fighting but couldn't get points on the board. The season is over for Varsity Football. The love the team felt for each other was obvious on the field as they shared hugs and words of encouragment as the game clock sounded the end of the game.
Leave a Comment