COP26 Climate Agreement Disppoints Enviromental Activists of Color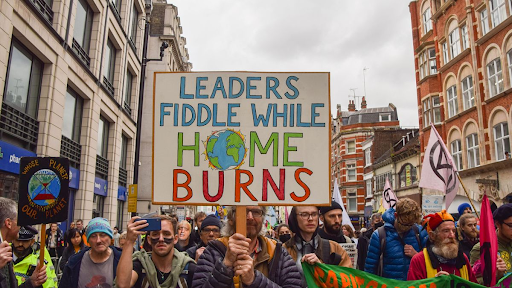 After a year-long delay due to the COVID-19 pandemic, the UN climate summit (COP26) opened last month in Glasgow, Scotland. While expectations going into the two-week meeting were high, many activists, especially minority and Indigenous leaders, felt disheartened by COP26's resolutions. 
According to the UK COP26 official website, The Glasgow pact's main aim is to finalize the rules outlined in the Paris Agreement and strengthen future plans for reaching net-zero emissions. While the language of this provision was watered down from "phased out" to "phased down" at the last minute by India, this is the first time in the UN's climate dealings that fossil fuels have been acknowledged as a key cause of global warming. However, this slight change is indicative of why people are disappointed by COP26's outcoming, feeling that it did not match the true urgency of the climate crisis. Greta Thunburg calls the conference a "total failure," pointing out the weakness its resolutions: 
"The COP has turned into a PR event where leaders are giving beautiful speeches and announcing fancy commitments and targets, while behind the curtains the governments of the Global North countries are still refusing to take any drastic climate action. It seems like their main goal is to continue to fight for the status quo." 
Another glaring issue with COP26 and the Glascow pact is the exclusions of marginalized groups most impacted by climate change and racial tokenism at the summit itself.
COP26 was a logistical nightmare, CNBC reporting that attendees spent hours waiting in a single line to enter the convention center, virtual sessions severely impairing NGO observers, and lack of accommodations for disabled attendees, such as wheelchair access or ASL interpreters. Overcapacity even lead to minority leaders being asked to leave the negotiation rooms. According to CNN, many Indigenous and minority activists had difficulty participating in COP26, citing various reasons such as the UN making it difficult to attend, being given little to no space at the conference to have a presence to speak, and being treated as observers in favor of focusing on delegates from wealthier European countries. 
In the face of promises to be the "most inclusive COP ever," by COP26 President Alok Sharma, Chief Judy Wilson, Neskonlith tribal chief and member of the Assembly of First Nations, points out the way Indigneous delegates have been tokenized instead:
 "It's good that we show our dances and our prayers, but we're not just somebody to look at and say, 'Oh, you know, there's a presence of Indigenous people.' If you're not hearing our voices, and we're not at the table — and we're not — if you're not listening to us, then that's just for show"
If you'd like to hear more from BIPOC Climate activists, here are some great people to follow: 
Azeez Tobi Abubakar (IG: @azeez.t.abubakar | Twt: @azeezt_abubakar)
Elizabeth Wathuti (IG & Twt: @lizwathuti)
Helena Gualina: (IG: @helenagualina Twt: @SumakHelena)
Vanessa Natake (Twt: @vanessa_vash)
Xiuhtezcatl Martinez (IG & Twt: @xiuhtezcatl)
Leave a Comment
About the Contributor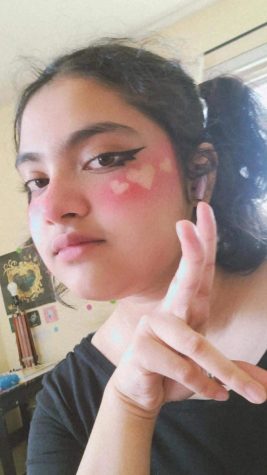 Abani Tabassum '22, Staff Writer
I edit videos at the Chieftain, and have recently started writing articles. I'm a queer nerd who enjoys listening to a wild range of music & learning...