Fans are Back in Time for Basketball and Cheer Senior Nights!
Today, Wednesday February, 9th is Senior Night for the Boys Basketball team and Warrior Cheerleaders. Tomorrow, Thursday February, 10th is Senior Night for the Girls Basketball team. The wait is over, Super Fans! Fans have just been allowed at APS facilities this past Monday, so all of Wakefield is excited to support the teams. Be there by 6:40pm both nights for Senior Night events before watch these players defend home court one more time.
Boys Basketball seniors Austin Chaney, Lorenzo Cole, Tyriq Harris-Ford, Samuel Liebman, and Lorenzo Snydey will be sure to do all they can on the court. The Boys will be playing the Mclean Highlanders. Senior Tyriq Harris-Ford said, "everyone should come to our senior night because this is our last home game of our high school careers, and we need as much support as possible now that we're allowed to have fans." Wakefield Boys Basketball games are always hype, so it will be a great night.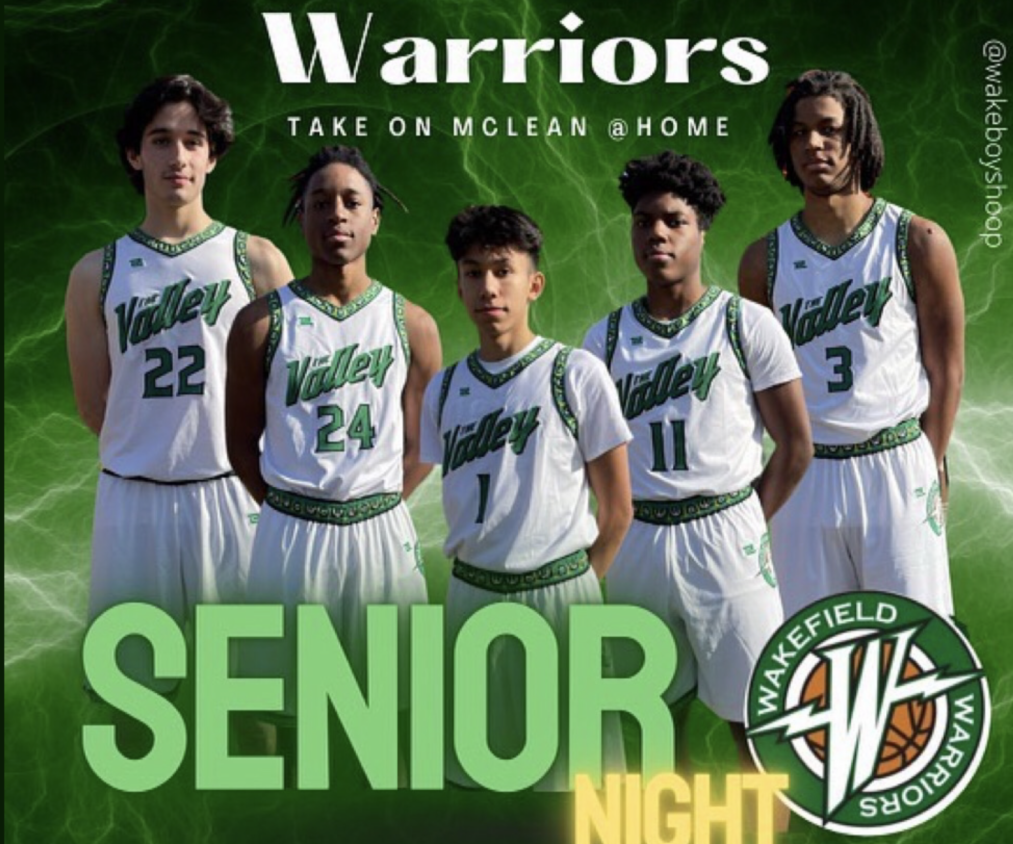 Cheerleaders Tiffani Joaquin, Sophie Salzar, Cara Hollingsworth, Isabella Ramon, Bailey Reeves and Kistan Aqwari will be celebrated on Boys Basketball Senior Night. Senior Cheerleader Tiffani Joaquin said, "Senior Night is important…being acknowledged for a sport that I have done for many years, sharing what I love about it and supporting…my teammates is what I want to remember. It is for my teammates and our futures." The Cheer coaches and all of Wakefield's fans will miss this talented group of cheerleaders at the games.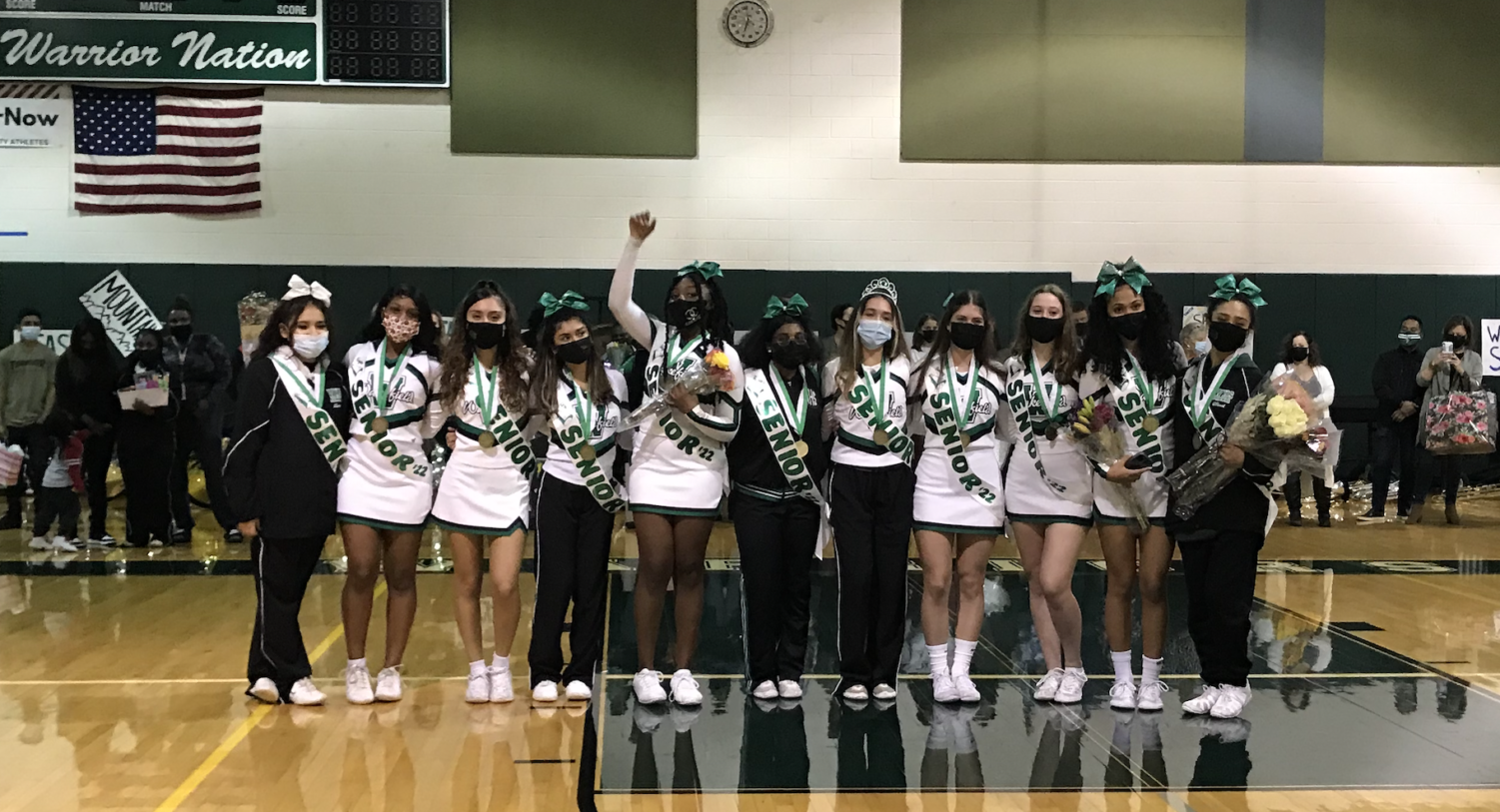 Girls Basketball seniors Liliana Galloway and Laetitia Kenda-Noutcha are ready to take on the Yorktown Patriots Thursday night at home. Senior Laetitia Kenda-Noutcha said, "being able to have my family there to support me on a special night is what I'm most excited about." The team has done well this season with their new coach, and hope to do well against their county rival on the home court.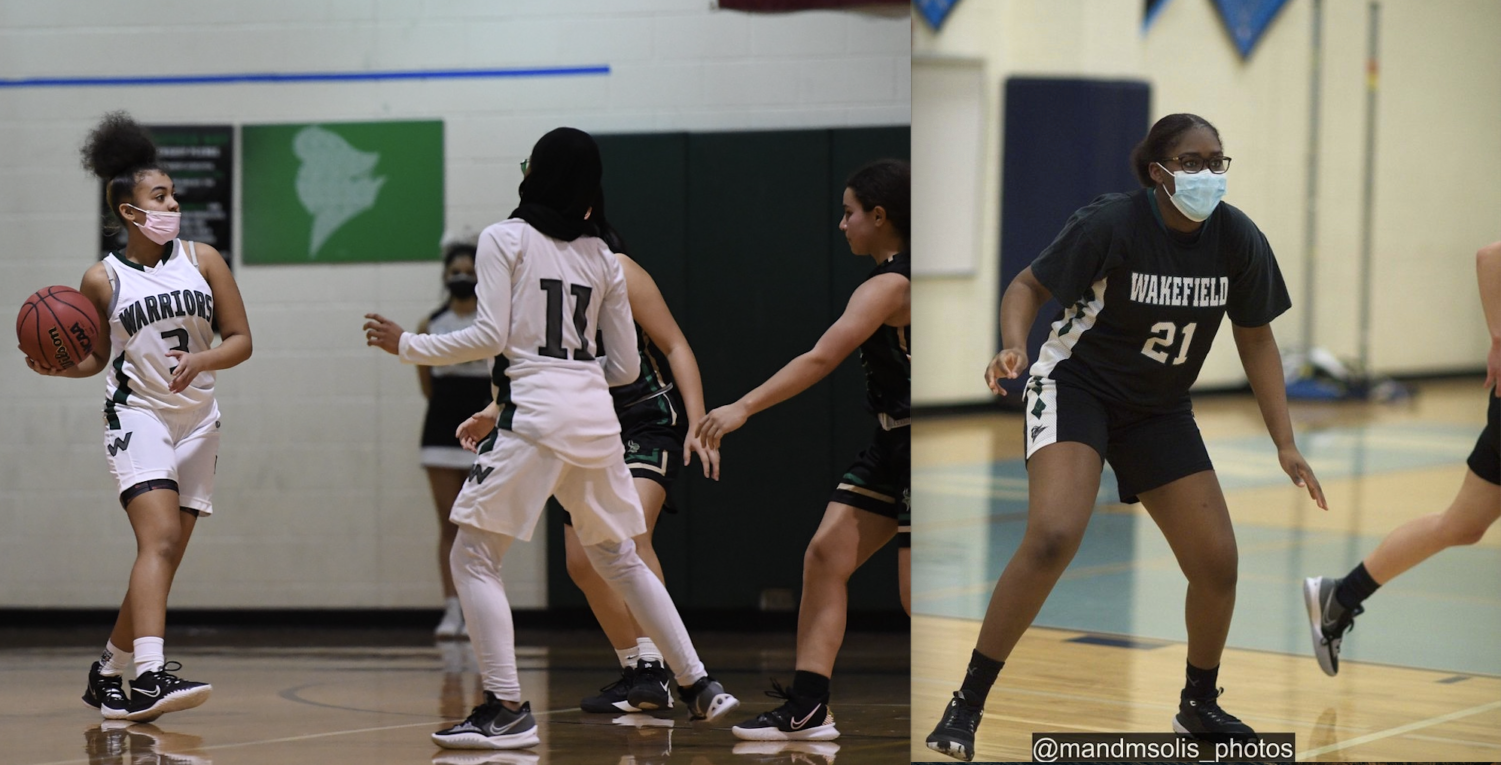 This is the first time since December that we get to see our teams play, so bring the hype and help cheer on the teams to make it a great Senior Night!
Leave a Comment