End of the Year Party? Make Snickerdoodles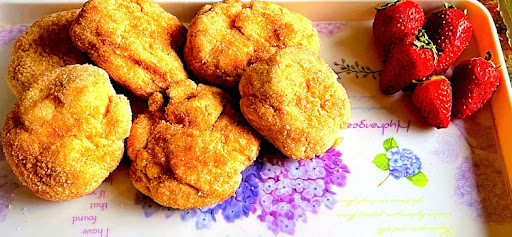 Yum!!! This delightful treat will transport you back to your childhood, when you ate warm baked cookies with a glass of cold fresh milk. This is one of the tastiest snickerdoodle recipes I've ever seen. Although Snickerdoodles are delicious at any time of year, they are incredibly tasty now. Most people won't make them, so they are different for end of year parties.
Cookie Ingredients: 
-2 tsp vanilla extract
-2 ¾ cup of the flour
1 ½ tsp of cream of tartar
-1 tsp salt
-½ tsp of baking powder
– 2 beaten eggs
-½ cup of unsalted butter
-1 ¼ cup of sugar
Cinnamon-Sugar Mixture:
-¼ cup of sugar
-1 ½ tbsp of cinnamon 
Directions: 
First you have to preheat the oven to 350°F, then take out a big mixing basin and add the butter and sugar, mixing til it is a light consistency. Then, combine the beaten eggs and vanilla extract in a mixing bowl. Sift in the flour, cream of tartar, baking soda, and salt once it has been blended. T
hen, combine the sugar and cinnamon to make your cinnamon sugar combination. Prepare your baking sheet by lining it with parchment paper. Then, roll the dough into little balls and roll them in the cinnamon sugar mixture until completely coated. After that, place tiny dough balls on a baking sheet and bake at 350°F for 9 to 11 minutes.
Finally, once the timer goes off, let the cookies sit on a baking rack until they're cool enough to eat. Voilà, your decadent treat is ready
Source:
https://www.modernhoney.com/the-best-snickerdoodle-cookie-recipe/
Leave a Comment