US Open Results
The U.S. Open is a tennis tournament held in Queens every year since 1881. Throughout the years, there have been plenty of people who have won the championship. However, people will remember 2022's champions for years.
The official champion of the men's singles 2022 U.S. Open is Carlos Alcaraz. Alcaraz tends to build points with his forehand, forcibly making his opponents use their back hand and capitalizing on below par hits. Thanks to his hard work, skill, and determination, the 19-year old Spaniard is officially the youngest person to win the grand slam. Beating Casper Ruud, 6-4, 2-6, 7-6, 6-3. Alcaraz is in his eighth major tournament, and his second major tournament at Flushing Meadows. Despite that, he already has attracted plenty of attention since he is considered the Number 1 Player in men's singles.
Iga Swiatek is 2022's Women's Singles U.S. Open Champion. She is a 21 year old Polish professional tennis player. The 2022 U.S Open makes her 3rd championship win, the others being the 2020 and 2022 French Open. Świątek is the first person representing Poland to win a major singles title. Świątek started competing in the ITF Junior Circuit events as a 13 year old in 2015. Ever since then, her career has only gotten better and better, going pro just a year later. Iga utilizes an aggressive play style which combines her powerful forehand which can reach an average of 118 km/hr and her perfected top-spin allows her to dominate her opponents.
Men's Doubles
The champions of the 2022 U.S. Open Men's Doubles are the defending champions, Rajeev Ram, and Joe Salisbury. They won 7-6 7-5 against Wesley Koolhof and Neal Shupski. They became the second team in the Open Era to defend the title since Todd Woodbridge and Mark Woodforde in 1996. Ram is a 38 year old Professional Tennis player. After the U.S. Open, He is now a 5 time major championship winner, with 2 being the 2019 and 2021 Australian Mixed doubles, alongside Barbora Krejčíková,  and the other 2 being the 2020 Australian Men's Doubles, and the 2021 U.S. Open Doubles, both with Joe Salisbury.
The Women's Doubles champions are the Czech duo Barbara Krejcikova and Katerina Siniakova who defeated their American opponents Caty Mcnally and Taylor Townsend after a hard fought battle which resulted in them winning by, 3-6, 7-5, 6-1.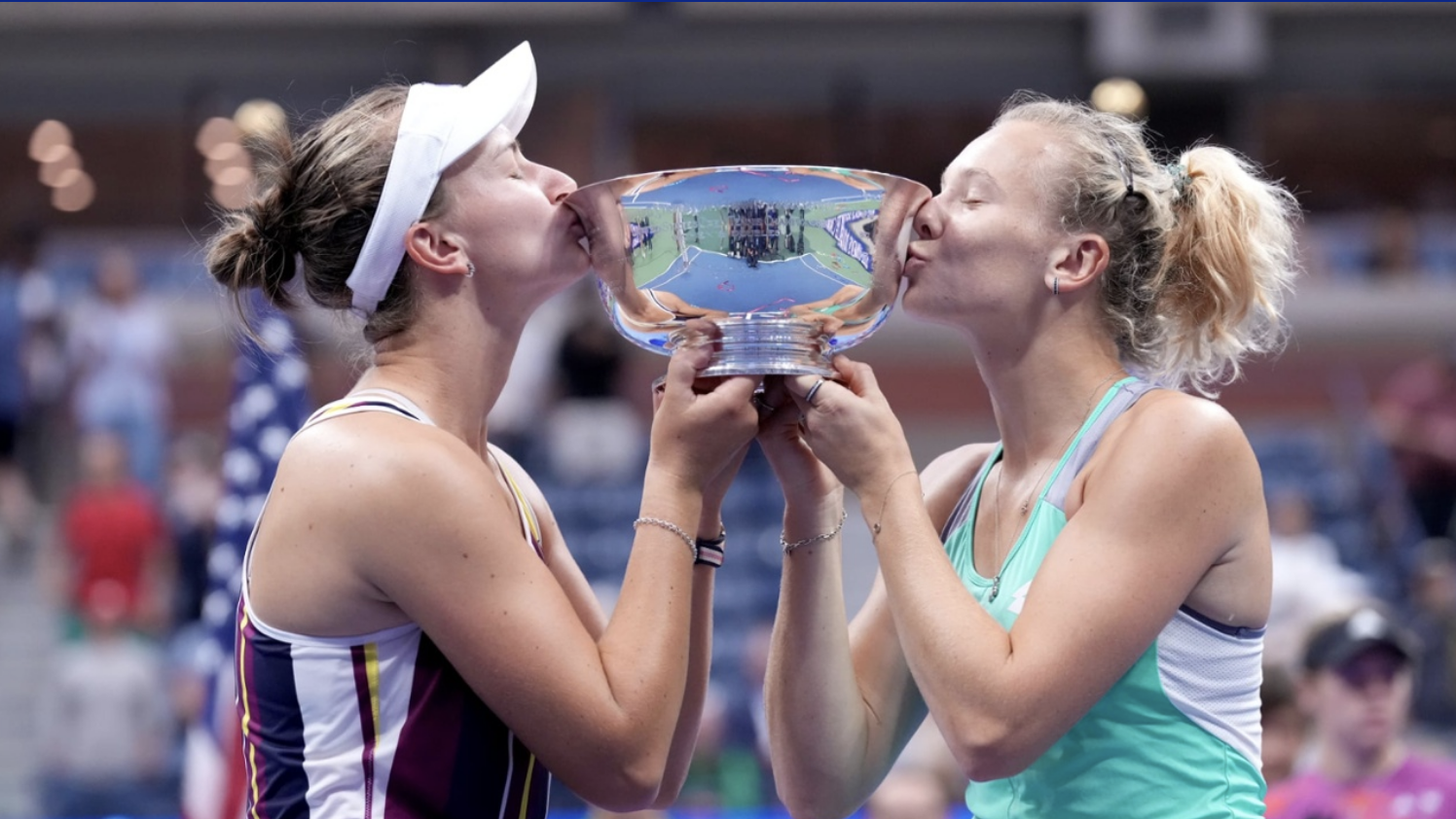 Grand slam winners this year were Storm Sanders and John Peers. The first Australian team to win since 2013. They are also the first Australian duo in 21 years to win the US open mixed doubles title. The set score was 4-6, 6-4, 10-7.
Leave a Comment