Beyoncé is Tied for Most Grammy Nominations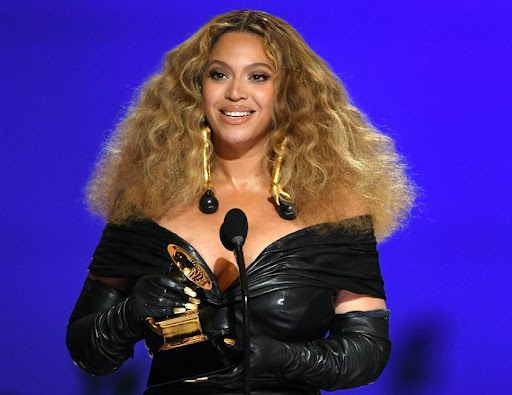 According to NPR, with a total of 88 Grammy nominations, Beyoncé is now tied with her husband, Jay-Z for most ever Grammy nominations. She earned 13 nominations from her time in the girl band Destiny's Child, three from her group with Jay-Z, known as The Carters, and a total of 72 as an individual artist, according to Statista. Beyoncé  also holds the distinction of the only woman of color to have four Album of the Year nominations, as stated by Billboard.
Beyoncé received the most nominations at the 65th Grammy Awards, which will be held on February 5, 2023, with a total of 9 nominations for the song Be Alive and her album RENAISSANCE. This extends her record for the most nominated female artist in Grammy history, as well as the most awarded female artist of all time with 28 wins. 
Despite this unprecedented success Beyoncé has yet to win the most prestigious award at the Grammys, Album of the Year, although she has been nominated four times. In 2016, she was expected to win for the visual album LEMONADE, but lost in an upset to Adele. Now the two artists are up for a rematch for Beyoncé's RENAISSANCE and Adele's 30. 
Nominations for 65th Grammys:
| | |
| --- | --- |
| Album of the Year | RENAISSANCE |
| Record of the Year | BREAK MY SOUL |
| Song of the Year | BREAK MY SOUL  |
| Best Dance/Electronic Album | RENAISSANCE |
| Best Dance/Electronic Recording | BREAK MY SOUL |
| Best R&B Performance | VIRGO'S GROOVE |
| Best Traditional R&B Performance | PLASTIC OFF THE SOFA |
| Best R&B Song | CUFF IT |
| Best Visual Song for Visual Media  | BE ALIVE |
Leave a Comment