Hawaii's Mauna Loa Erupted for First Time in 40 Years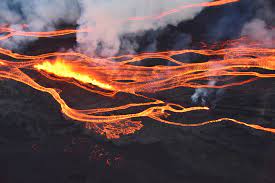 The world's largest active volcano, Mauna Loa on Hawaii, erupted for the first time in 40 years. The eruption has made lava flow down on one side of the volcano luckily isn't threatening any communities. But state health officials warned air quality could be worsened by hazards such as vog, or volcanic smog. Southwest Airlines is closed from Hilo International monday because of the eruption there are canceled flights to and from Honolulu. It last erupted in 1984, making this period the volcano's longest in recorded history. The US Federal Aviation Administration is closely monitoring the volcanic eruption.
Read here to see the Mauna Loa volcano laval flow and track the air quality in Hawaii: cnn.com.
Leave a Comment