Cross Country Is One Hill Of A Sport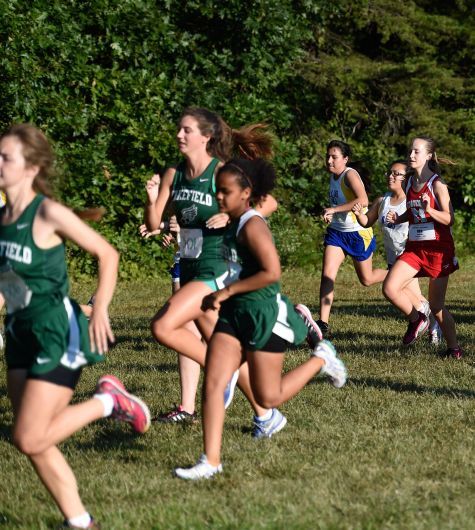 Cross Country is the hardest sport in high school because it challenges an individual physically and mentally. The Cross Country team is always encouraging each other, but unlike a team sport, runners must rely on themselves when competing.
Coach Strauss said the main goal for each member of the team is to "constantly improve throughout the season." Runners must always push themselves to continue improving. "The sweat and exhaust we put in really paid off" said junior Eyerusalem Meaza.
"We're hard-working; we connect and help each other"  sophomore Hawase Jima said of her experience on the team. Cross Country is not just a sport where you run; individuals have to want to  better themselves. Coach Strauss suggest a good runner must "work hard and have fun."
"I run to get in shape. Running Cross Country will honestly get you into the best shape you have ever been in" said senior Eva Davis.
At their last conference, the Cross Country runners did a fantastic job on the crowded course. Lydia Dunbar finished 17th, Jackson Boswinkle finished 16th; both were just a place or two away from competing in regionals. Senior Max Leonard finished 8th of the qualifying 15 spots to advance to regionals on November 6th at Panorama Farms in Charlottesville. There, Max was able to complete the tough race and place 33rd. He was 13 seconds away from qualifying for State!
Davis said this about racing, "I try my hardest to just keep going. Once you stop, starting again is so difficult. You just have to picture the finish."
View Comments (1)