Sophomores Crowned Powderpuff Champions
Poor weather delayed the homecoming traditional Powder Puff game. The delay did not stop the determination these ladies felt on the field. They were representing their class, after all.  The powder puff game consists of each class gathering a team of girls to play a game of flag football. Traditionally, the freshmen and sophomore class play against each other; then, the junior and senior class play each other. After that, the winning teams from the previous games face off for the Powderpuff Championship.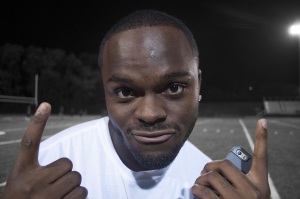 Tuesday, October 27th at 7:00 PM, the freshman and sophomores took the field. The stands were full, and full of anticipation, for the start of the game. The freshman took an early 6-0 lead on only the second play of the game. After the first score of the game, the sophomores took over. After back to back scores by the class of 2017, they never looked back. The freshman did what they could to get back into the game, but in the end it wasn't enough. When the clock hit zero, the final score was 20-6 sophomores.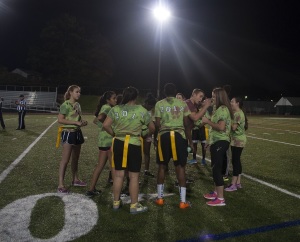 Next up the juniors took on the seniors in the game everybody had been waiting for. With phenomenal athletes in both classes, the intensity of this game was high. The seniors struck first and took the lead, but the juniors were hungry for points. The game went back and forth with spectacular defense being played on both sides. Both teams were very well coached and the the hard work showed. After a hard fought game from both sides, the Class of 2015 came out on top. The final score was 26-20.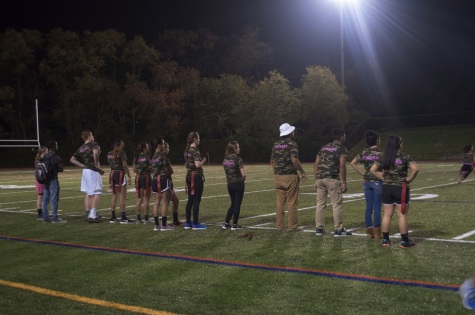 Finally, it was time for a champion to be crowned. The sophomores and the seniors had to forget their last victory, and take the field for the final game of the night. The athleticism of the sophomores boomed while the outstanding coaching of the seniors prevailed. Both teams wanted bragging rights as Powderpuff champions for their class. After four hard fought quarters from both classes, the sophomores shocked the crowd and were titled Powderpuff champions. The sophomores won with a final score of 19-12.
As players and coaches left the stadium, talk was heard that the sophomores plan to repeat next year and be crowned Powderpuff champions again, while the other classes have something different in mind.