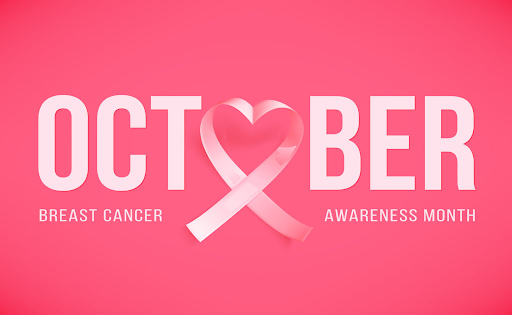 Breast cancer is the world's most prevalent cancer world-wide. According to chcw.org, the goal for Breast Cancer Awareness month is, "to get as many people as possible involved in raising awareness and funds to help support life-saving research and life-changing support." According to breastcancer.org, in the US, one in eight women will develop breast cancer during their lifetime. So, this affects all of us.
How to support?
Make sure to wear your pink to help raise awareness this month! You may have seen athletes sport pink headbands, arm sleeves and other attire during games in October, and now you know why. Pink is the color chosen to represent breast cancer because the color is soothing, comforting, and healing. 
Donate to charities. Throughout the whole year you can donate to cutting edge research to help find a cure to breast cancer. Here are 2 of the best non profit charities to donate to: 
National Breast Cancer Foundation, the NBCF was founded in 1991 by breast cancer survivor Janelle Hail after she faced a lack of educational resources during her battle with the disease. Today, the charity helps those affected by breast cancer by providing education and support services. 
Susan G. Komen Breast Cancer Foundation was founded in 1982 by Nancy G. Brinker to support breast cancer patients after her sister, Susan G. Komen lost her battle with the disease. Today, they are the world's largest nonprofit source of funding for the fight against breast cancer.