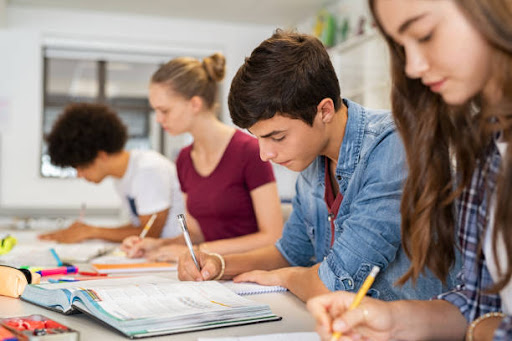 Monday, November 6th is the last day of the 1st quarter. Here are three things you can do to make a strong finish: turn in all your work, stay in contact with your teachers, and visit the lunch labs. 
 

You can prioritize your assignments by not procrastinating and using your time wisely. Whether it's doing your work during Warriors'  Period or after school in the library, turn in as much work as you can. Saturday Academy is also a great way to make yourself focus. Saturday Academy is in the Library this Saturday, 10/28 and next Saturday, 11/4.

Meet with a teacher after you have looked at your grades; know what you need to do before you talk to them. Tell them when you will turn it in, and turn that work in as soon as you can. Anything is better than a zero. Asking teachers for their preferred means of communication, such as email or a messaging app, will help you stay in touch with them. 

Wakefields lunch labs are open during all lunches. The English lab is in room A-228 and room A-227 during 1 and 2 days. The math lab is in room A-323, open every lunch. The Science lab is in room B-321 during 5th period, B and C lunch. The EL lab is in room A-232, available every lunch. You need to get a pass from a teaher to go to the lunch labs, so try to plan ahead.
Keep in mind that every person learns in a different way. If you're having trouble, talk to a teacher. Or, go online and find study strategies that are effective for you. Make every effort to finish all of your assignments, and remember that mistakes are a part of learning.