Best Record In 39 Years
Warrior Gridiron played hard and earned that W against the Mount Vernon Majors last Friday night. The final score for their last game of the regular season was 45-12, with the overall record at 7-3. This is the best record Wakefield has seen since 1975.
With this final game of the season, there was also senior night for the cheerleaders, football team, and marching band. This was the first senior night win in 19 years. What a gift for the class of 2015.
This was also the first winning home season finale since 1983. All statistics are supplied by Wakefield's very own statistician and announcer, Frank Haddock.
"My main focus was not messing up; Mount Vernon was a big game for us" said senior Running Back De'Quan Holmes.
Starting the first quarter, both teams were scoreless. Once second quarter began, the warriors did not disappoint. Senior Quarterback Riley Wilson threw a pass to junior Running Back Leon Young for a 24 yard touchdown, and the first point on the board. Mount Vernon got the chance to put some points on the board in this quarter as well.
Junior Fullback Kareem Hall made the second touchdown of the night, and the scoreboard lit to 13-6. There were a few flags flying with two minutes left in the second quarter, but that didn't bring the Warriors down. Young made another touchdown; there was a flag on the play, but thankfully the touchdown was good.
Juniors Leon Young and Kareem Hall did not disappoint the crowd that night. These two young men each made another touchdown in the third quarter! Kicker Ben Kline made a field goal in the third as well. The Majors got a touchdown in the quarter; Warrior Gridiron led the night at 37-12.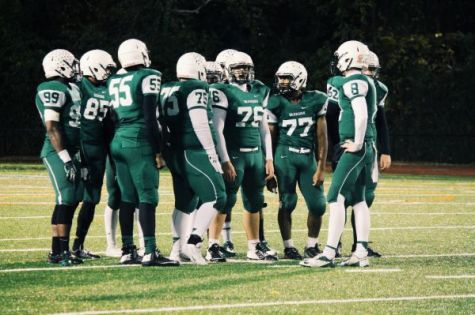 Starting the fourth quarter, Holmes made the last touchdown of the night and Warrior Gridiron won!
This is the second time that Wakefield has made it to the playoffs, and the first time in school history Warrior Gridiron will host a playoff game, #warriornation.
"It feels awesome to be the first Wakefield team to make it in years…our main focus for the playoffs is to play our best and hope to see another week of football" said junior Defensive Tackle Anthony Tham.
The Warriors will host the playoff game against Potomac Falls High School on Friday, October 14th at 7:30 pm.
Admission is $8, Come out and support @WarriorGridiron.
Leave a Comment
About the Contributor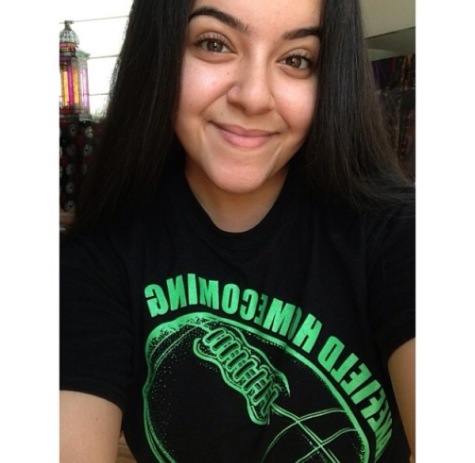 Sanaa Elkalibe '15, Sports Editor
My name is Sanaa Elkalibe; I am a senior! I'm on the varsity cheerleading and softball team. Wakefield is home and I enjoy every single thing about it!...