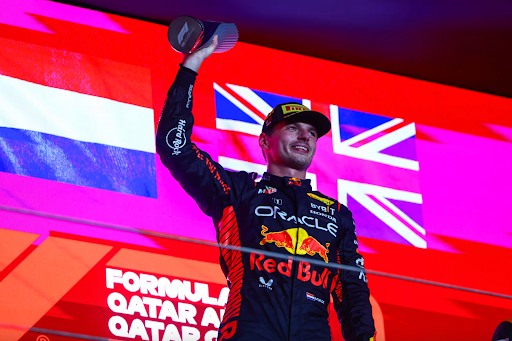 Since the start of pre-season testing in Bahrain for the Formula 1 World Championship, there has been one team set above all others, Red Bull. It seems like even from September of last year the Red Bull racing team has been extremely fast in every single race and they have won every race but two since then. This is caused by the phenomenal aerodynamic ability of their car and great drivers that are able to get the best results in races and extract the most pace out of the car. Red Bull has two time back to back World Drivers Champion Max Verstappen and 6x race winner Sergio Pérez in their cars this year once again. This is a great lineup of drivers which has been crucial to their success this year. 
So far out of the 19 races in the 23 race season, 18 of them have been won by Red Bull. Carlos Sainz of Ferrari won in Singapore which was the only time Red Bull hasn't won. But only a week later Red Bull became constructor's champions for the 2nd year in a row. Max Verstappen even broke the record for most wins consecutively (which was previously 10) and won 11 straight races. These results guided him to a 3rd World Championship that he won three weeks ago in Qatar. 
However, towards the middle of the year Sergio Peréz went on a slump and was not getting good results for the team compared to his teammate who was picking up win after win. With such a great car not being put to good use, Red Bull's management has been thinking of different drivers to replace Peréz, most notably former Red Bull Racing driver Daniel Ricciardo. Daniel Ricciardo who was dropped by Mclaren after 2022 was brought on by Red Bull as a reserve driver and test driver. Halfway through the season Daniel Ricciardo was brought on by sister team to Red Bull, Alphatauri. Most recently at the Mexico Grand Prix Sergio Peréz crashed on the first lap and went on to not finish. Meanwhile Daniel Ricciardo finished 7th place, a great result for a car that has not scored many points this year.
With only three races left in the season Sergio Peréz will have to put in great results if he wants to keep his seat for the 2024 season.