First Playoff Victory In School History
Our talented Warriors won their first playoff game in school history on the coldest day this year. Last Friday night, these winning warriors made history when they beat the Potomac Falls Panthers 25-18.
This was the first time that Wakefield has hosted a playoff game, ever. This is the second time in school history that they have made it to the playoffs. The first playoff game was held at Edison High School in 1986, unfortunately Wakefield lost to the Eagles 30-6. Now, in 2014, Wakefield has won their first playoff game.
Right now, Wakefield is the only Arlington team still in the playoffs, #justsayin. What a feat for these young men.
(All information given by Wakefield's very own statistician and announcer, Frank Haddock.)
"Its great to be…one of the active members on the team to make history and bring home the first win ever for Wakefield" said junior running back Leon Young.
The game started with points on the score board. Sophomore kicker Ben Kline made a 32 yard field goal to lead the Warriors 3-0. The quarter went by fast; second quarter began. Quarterback Riley Wilson threw a 44 yard pass to senior Zain Khokhar for a touchdown. Potomac got two touchdowns in the quarter as well; the score was Potomac over Wakefield 12-10 at half time.
As the third quarter started, junior fullback Kareem Hall made a touchdown and junior running back Leon Young went in for a 2 point conversion. This increased the score to 18-12, Wakefield.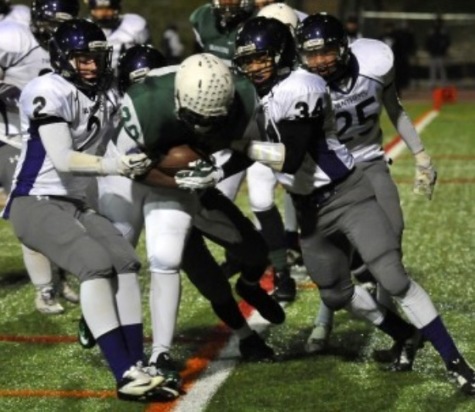 Junior defensive tackle Anthony Tham had a massive punt block in the third and was recovered by senior corner back Salar Raoufi for the last Wakefield touchdown of the night. The Panthers got their last touchdown in the quarter as well. The final score was 25-18, #warriornation!
"[I am] a senior. Witnessing a team that went 3-7 to finishing out the season with a winning record and making history for Wakefield is amazing. Every week I see my team come to practice focused and determined, I wouldn't want to be on any other team than Wakefield" said senior tight end David Reyes.
The season is not over yet, the Warriors will play away against Tuscarora High School on Friday, November 21st at 7:00 pm for round two of region 5A playoffs. Admission is $8. Come out and support @WarriorGridiron.
Sign up for the fan bus in the MAIN OFFICE; it leaves at 5pm. Remember it is a #BLACKOUT!
View Comments (5)
About the Contributor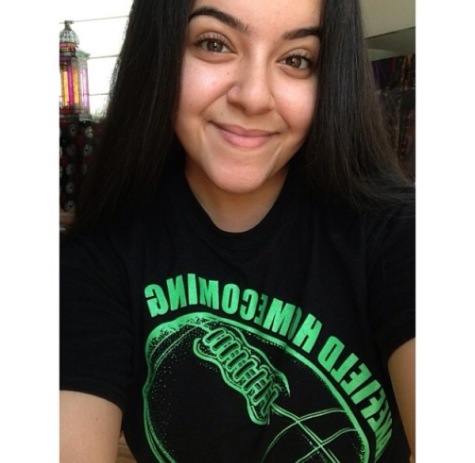 Sanaa Elkalibe '15, Sports Editor
My name is Sanaa Elkalibe; I am a senior! I'm on the varsity cheerleading and softball team. Wakefield is home and I enjoy every single thing about it!...