The Big Three Of Wakefield Varsity Basketball
Basketball season is finally here: seniors Marqua Walton, Dominique Tham, and Xavier Cooper are here one last time to make history. Most call them The Big Three!
These three young men have been playing together for four straight years for Wakefield, played AAU basketball for Pro look, and have stuck together since they met. They have won regional and district titles. They have even made it to states together; these are just a few reasons why everyone is calling these talented ball players, "The Big Three."
The game of basketball has changed the lives of these young men. "It made us become more responsible, build a bond with each other and taught us how to become leaders" said Walton. They manage to keep up with school work during the season by working on homework before late practices, or either working on it after early practices. Through the four years that they have played for Wakefield, they have said that assistant coach Horace Willis has influenced them the most, "he understands the game" said Tham.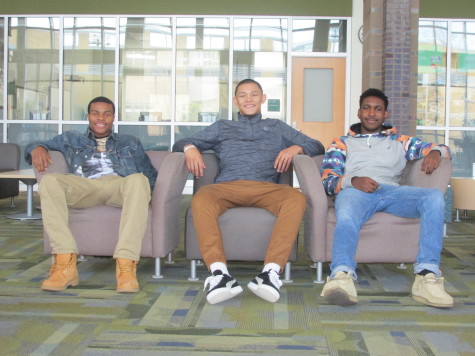 Through out their basketball career at Wakefield they've had big challenges that they had to overcome. Losing in states against Henrico High School was the biggest challenge so far.
They have had so many memories from basketball but there was one they will never forget, the buzzer beater shot against Langley High School by Requan Hopson that earned them the win that night two years ago; "that shot was crazy" said Walton.
They have plans to play basketball in college after graduating high school next year. For future Warrior basketball players, they have this advice; always work hard to be the best and to never take any plays off. #Warriornation wishes these boys and the rest of the team good luck this season.
Game 1 vs. TC Williams High School Recap
Varsity boys basketball played the TC Williams Titans last Friday night for their season opener. They earned their first victory over TC 74-46 and are ready to take on more wins this years; they start off the season 1-0. This is only the beginning of a historical season.
Who scored in the game?
Senior Dominique Tham – 25 points
Senior Marqua Walton – 14 points
Sophomore Alan Treakle – 10 points
Senior Jordan Allen – 6 points
Senior Xavier Cooper – 6 points
Junior Deng Nhial – 6 points
Senior Nick Epperson – 2 points
Senior Denzel Swinton – 2 points
Junior Dominic Prosise – 1 point
Varsity boys play their first home game on Friday, December 12th against Jeb Stuart high school at 7:45pm. Make sure to come out and watch these champions play. 
View Comments (2)
About the Contributor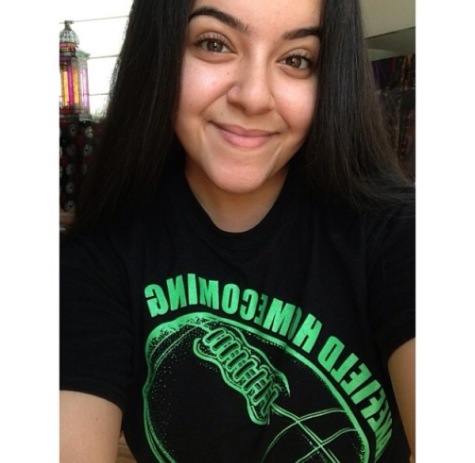 Sanaa Elkalibe '15, Sports Editor
My name is Sanaa Elkalibe; I am a senior! I'm on the varsity cheerleading and softball team. Wakefield is home and I enjoy every single thing about it!...