The Hawks and Mr. 1000? All In One Night?
VBB played home last Friday night against the Hayfield Hawks. This game was tough and tied multiple times during the quarters, but that didn't stop these Warriors from getting that W. Final score? 66-58 #warriornation.
The first quarter of the game had pivotal action!
Junior Deng Nhial made an epic dunk. "Seeing Deng get that dunk is the most memorable play of the game. It looked like he was going for a layup like he normally does. Instead, he rose for a 2 handed dunk, raising the ball high over his head. The guy on the opposing team's eyes got so big, he didn't know what hit him" said senior Jordan Allen.
Tham made his 1,000 point of his career with 4:43 left in the first quarter; what a great way to reach that number! Warrior Nation and all of the Tham Fam rattled the stands to celebrate that  moment. "It was great! It felt good accomplishing something I've wanted to do but I couldn't have done it without my teammates throughout my varsity career. Now that  it's out of the way, there's still that one thing I really want… it's to win states with my brothers and coaches" said Tham.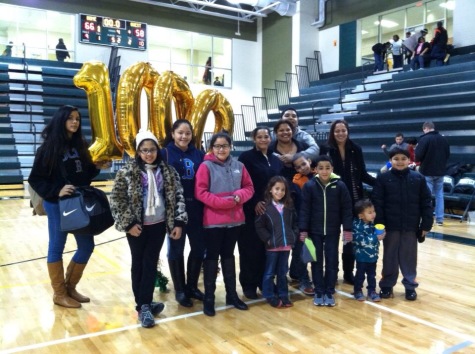 The second and third quarter was a teeter totter on the score board. First one team was up by a point, then the other team was up by a point, back and forth on the court.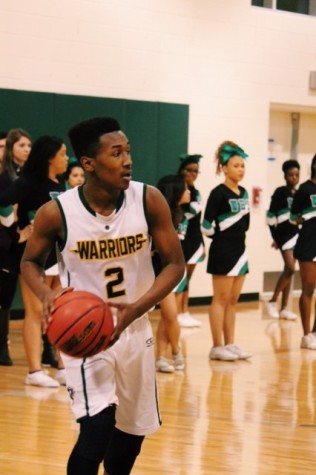 The fourth quarter came, and Deng made a one handed dunk like he was in a Nike commercial. This 6'3″ player knows how to get the job done on the court. Then time seemed to go quickly and the Warriors beat the Hayfield Hawks, 66-58!
"This season will be one for the record books. We have a deeper roster and bench than ever before. I hope all the superfans go to W-L to support us this week" said senior Elijah Callwood.
The individual points were as follows:
Sophomore Alan Treakle – 17 points
Senior Marqua Walton – 16 points
Senior Domonique Tham – 14 points
Senior Xavier Cooper – 9 points
Junior Deng Nhial – 7 points
Senior Jordan Allen – 3 points
Varsity boys will play away at Washington Lee High School on Friday, January 16th at 7:30pm. You really don't want to miss this doubleheader against a #crosstownrival, #warriornation! Come out and support these champions!
View Comments (3)
About the Contributor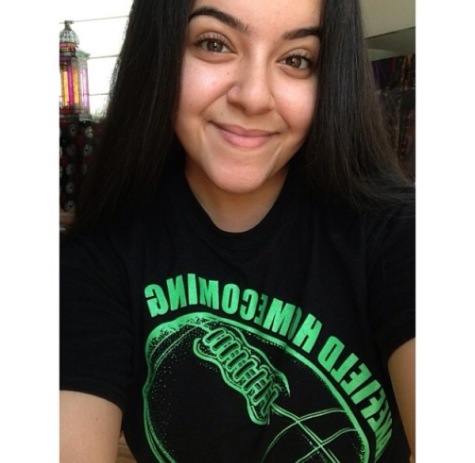 Sanaa Elkalibe '15, Sports Editor
My name is Sanaa Elkalibe; I am a senior! I'm on the varsity cheerleading and softball team. Wakefield is home and I enjoy every single thing about it!...