Boys Fly Over The Edison Eagles
The last home game against the Edison Eagles earned our warriors another win, 76-58. Our players have a 13-1 record going into tomorrow night's game, #warriornation.
"Going into the Edison game I knew we had to come together as a team and take care of business" said Junior Deng Nhial.
The Warriors came out strong and lead Edison by 15 points at the end of the first quarter. Wakefield kept the lead during every quarter. During the game Dominique Tham scored seven 2pt field goals, Xavier Cooper with four 2pt field goals, Marqua Walton, Alan Treakle, and Denzel Swinton had three 2pt field goals a piece. Jordan Allen and Deng Nhial each made the scoreboard with one 2pt field goal. Everyone contributes on the court.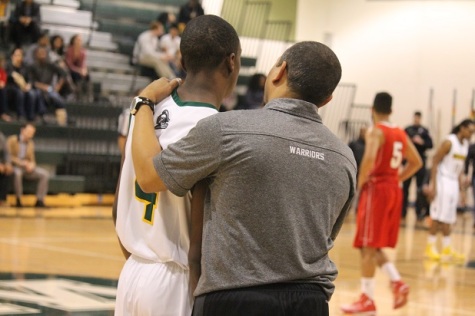 Senior Xavier Cooper said, "going through a rough patch due to my knees, I want to bounce back stronger than ever. Success is how high you bounce when you hit the bottom."
You can say that this is definitely Wakefield's newest big rival; it started to heat up during the 2013-2014 basketball season. Warriors played Edison last year for the first time of the season and lost 59-72, but once the boys played Edison for round two, it turned out to be a huge upset. Wakefield won over the Edison Eagles 75-68 that game. This last game really showed the strength of these young men.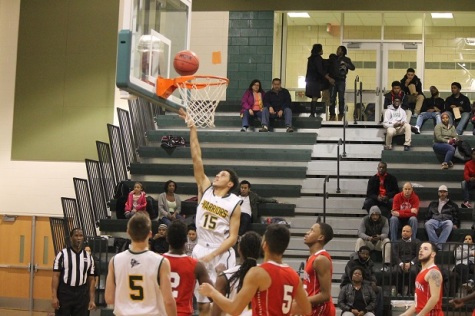 Scoring Stats:
Dominique Tham – 19 points
Marqua Walton – 17 points
Alan Trenkle – 15 points
Xavier Cooper- 12 points
Denzel Swinton – 6 points
Jordan Allen – 5 points
Deng Nhial – 2 point
The VBB will face off aginst the Edison Eagles again on February 10th at 7:30pm. We will need all of #warriornation at Edison High School to cheer on the boys! @whssuperfans let's pack that gym up, you don't want to miss this BIG game!
View Comments (2)