Girls Varsity Basketball Team Shines At Double Header Against W-L
Our Varsity Girls Basketball Team was in a tough spot last Friday. Their record was 5-7. They had just had one of the toughest losses of the year against Edison in a Home Double Header; the score of 45-57 did not represent the effort they had put on the court, and how close they came to getting that W. Just three days later they had to face #crosstownrival Washington-Lee on their court in another double header. Our Wonderful Women Warriors swept Washington-Lee in a huge blow out! The score of 52-31 shows the effort and talent these ladies have. This one was definitely a game for the books.
"My mindset was focused on how badly we needed a W and what I could do to help the team be successful that night" said senior Lyric Hatcher.
Warriors now have ended their 6 game losing streak against Washington-Lee. The last win against W-L was back in 2007 according to Wakefield's very own statistician, Frank Haddock. After the game, Coach Richardson said, "it felt good to get that W." Sophomore Hailey Finlay led the team with 20 points and was named player of the game.
Finlay said, "It just feels good to have beaten them badly, the points and title are only a plus. It was a real confidence booster for me, as well as the team; we're going to keep this pace up for the rest of the season."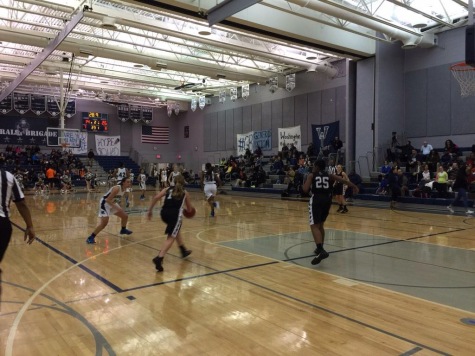 Top scorers were Hailey Finlay with 20 points, including 4 three-pointers. La'Shea Thomas scored 13 points, Olivia Ceccato-Bayne scored nine. Good game, ladies.
Varsity girls will play home on Friday, January 27th at 7:30pm against the J.E.B. Stuart Raiders. Make sure to come out and watch! There are only 3 home games left in the season! 
Not only did our Women Warriors beat Washington-Lee that night, our Champion Boys Basketball Team brought back a win, too. They won over The Generals, 63-53.
This game was pretty intense; when you have two huge crowds of neon clad superfans, a big crosstown rival, and a record breaking win from the ladies, it is going to get loud. After the game, key players said it was closer than it should have been. Senior Guard  Marqua Walton said, " We did not play Wakefield Basketball." Let's see if they play Wakefield Basketball, with its well known fast paced tempo and speeedy ball movement, tonight.
With this 12th straight win, Wakefield Varsity Boys Basketball have now defeated the two county rival teams (Yorktown and W-L) 10 times in a row, #warriornation!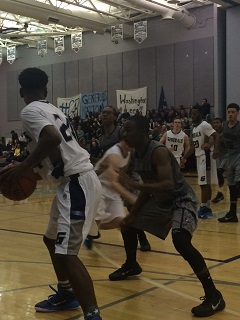 Scoring Stats:
Marqua Walton – 20 points
Dominique Tham – 15 points
Xavier Cooper – 9 points
Alex Sentayhu – 9 points
Richard Deemer – 4 points
Jordan Allen – 2 points
Drew Simpson – 2 points
Denzel Swinton – 2 points
Varsity boys play home against Thomas Jefferson High School on Friday, January 23rd at 7:45pm. Come out and show your support for these champions with only 2 home games left in the season!
View Comments (2)
About the Contributor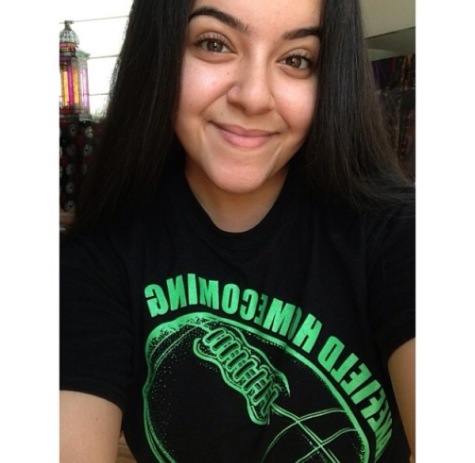 Sanaa Elkalibe '15, Sports Editor
My name is Sanaa Elkalibe; I am a senior! I'm on the varsity cheerleading and softball team. Wakefield is home and I enjoy every single thing about it!...