First Play
Sports, clubs, and culture have started to pick up speed at the new Wakefield. Theater is an integral part of Wakefield High School. One of the most exhilarating events will gear up soon, the fall play. It will be even more electric because it will be held in the brand new theater.
This year promises to be even more ambitious than before. With previous plays like "The Yellow Boat", "The Marriage of Miss Hollywood and King Neptune", "Almost Maine" and "Dearly Departed" being such big hits, Mr. Gillespie knew he had to make this fall play the most memorable. He chose the reputable play, "Rebel Without a Cause"   for the first  performance  in the new building. The main character searches for a sense of belonging in a new neighborhood, with new friendships, and even a brand new love to complicate this crusade. Most teenagers will find a part of themselves in the story line. When asked about his final choice, Mr. Gillespie said, "A story made classic by the film of the same name starring James Dean and Natalie Wood? You already know it will be interesting and exciting."
Leave a Comment
About the Contributor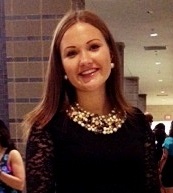 Luiza Sevele '15, Staff Writer
I am a 17 years old foreign exchange student  from Latvia. I believe that everyday brings new experiences, ideas, and surprises. So keep your eyes and...