Studying Tips To End The Year Strong
Today was the final day for 3rd quarter interim grades, but that does not mean that your final grades can't be saved. Since final grades are the average of your grades for the year, you still have a chance to greatly impact your grades. Don't get in the mindset that it's too late to raise your GPA for the year; here are some tips to help you achieve your goal.
It is all about choices. When choosing between doing homework for one class and studying for a test in another one, junior Eyerusalem Meaza suggests getting the homework done first. "That way I just get it over with" she sais, so she can spend the entire rest of her available time studying for that test.
She said that "the least successful study method…is not reading over notes for the class, nor completing classwork." She adds that the most successful method for studying that has worked is just paying attention during class lectures. 
Junior Bay Gates agreed with Meaza. She said, "just copying off a friend's homework, will get you nowhere in the class, regarding success."
As for how long a student should study, Gates said, "it depends on the class, and the type of person you are. It could take you a couple of weeks, or just a couple of days."
One tip that junior Eli Mefford shared was basically that studying and grades are important, but not more than your health. He said, "studying should not take control of how long you sleep. Sleep, and health, matter more in the long run."
Stay strong, #warriornation. June will be here sooner than you think.
View Comments (1)
About the Contributor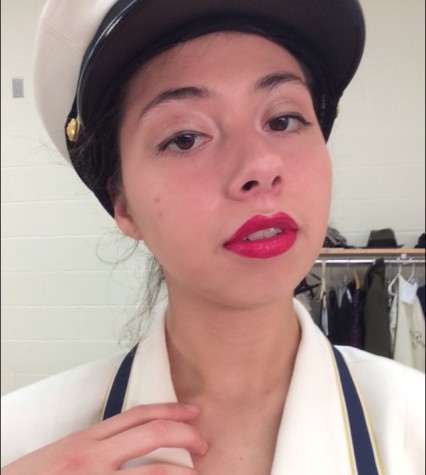 Gabby Villegas '16, Editor in Chief
She's okay. I'd give her work a 3/5 stars.