Warriors Beat New Rival Edison Eagles
On Tuesday, February 10th, The Warriors went to Edison to defend their previous win against the Eagles in January. The score says it all; Wakefield won their 19th game in a row, 64-46. Our players have a 22-1 record going into the second playoff game on Monday night against the Lee Lancers. Read some of the highlights of arguably the best VBB game in February.
"I knew we had to come together on the court so we could take care of business and take home the win against this tough team" said senior Alex Sentayhu.
Some say that this is definitely Wakefield's newest big rival; it started to heat up last year during the 2013-2014 basketball season. Fans at both courts defended their teams. In January, when the Warriors faced off against Edison, Wakefield ended up with the win, 76-58. The score doesn't retell the close calls from that game. Both teams prepared for this rematch all month.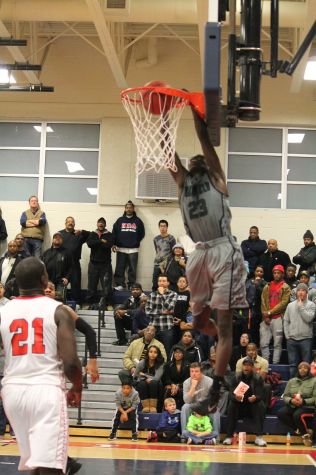 "I don't care whether they have their best players on or not; we are Wakefield and nothing can change that" said Junior Deng Nhial after the game.
Both teams came out strong; everyone had something to prove. At the end of the first quarter, the score was 14-15, Wakefield. Wakefield fought to keep that lead all second quarter. The points started to spread in Wakefield's favor during the third quarter. By the fourth quarter, everyone knew that Wakefield had won the game on the Eagle's court.
During the game, Dominique Tham scored six 2pt field goals. Deng Nhial and Alan Treakle scored five 2pt field goals. Xavier Cooper scored three 2pt field goals and Marqua Walton scored two 2pt field goals. Everyone contributed on the court, even if they didn't get points on the board. It was nice seeing the boys play Wakefield basketball again. I guess it just takes a new rival to bring out the best in the team.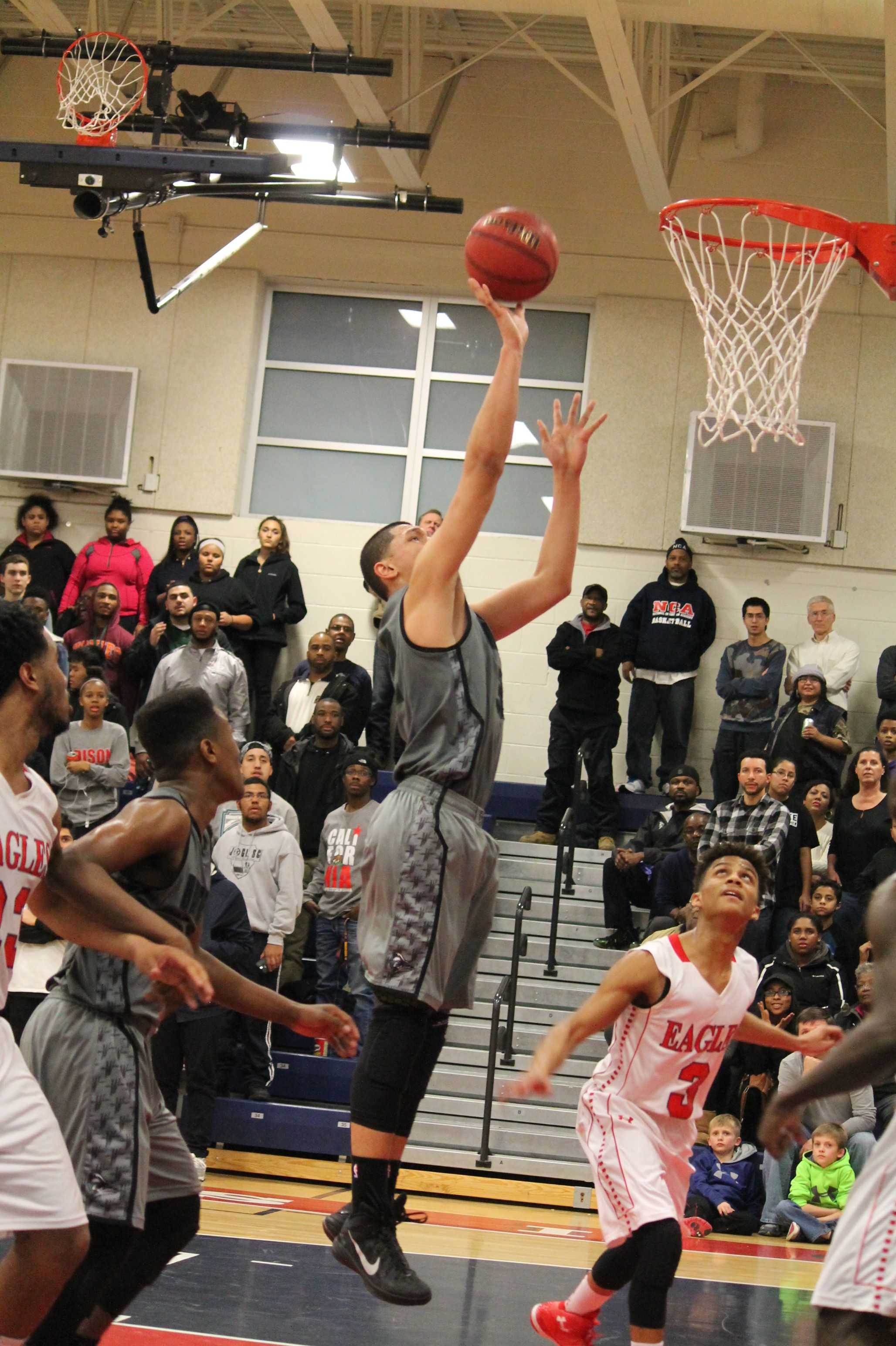 Scoring Stats:
Dominique Tham – 16
Deng Nhial – 13
Alan Treakle -12
Xavier Cooper -7
Marqua Walton – 7
Alex Sentayhu – 6
Jordan Allen – 3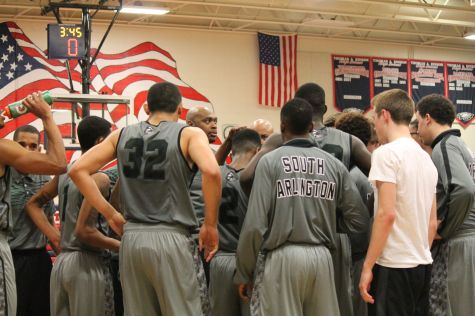 The boys won their final regular season game against Mount Vernon, 62-37. Their first playoff game against Stuart was a total #warriorsweep, 71-38.
Tomorrow, 2/23 is a double header. Girls play at 5:45 and boys play at 7:45pm. 
We will need all of #warriornation to come out and cheer our teams on to the next step in the district championships!
View Comments (2)