The Results Are In…January Students Of The Month
The January students of the month have been notified. The award is set up to encourage all students to work hard. The great thing about this award is that any student can receive it. Another great part to the award is that any adult staff member can nominate any student. This month there were 72 students chosen for this honor. Here is a list. The Chieftain celebrates the monthly winners with a photo on the site. If you missed your photo opportunity, please join the February Student Of The Month Photo on Friday, March 13th in Town Hall during Warriors' Period.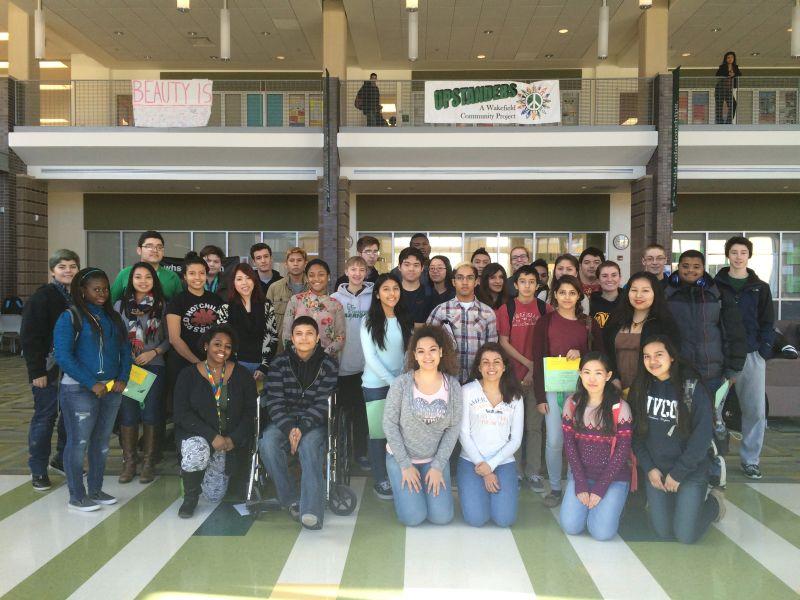 Five of the students photographed described their feelings about winning the award:
Teresa Larios said, "Winning student of the month motivates me to do better in all of my classes. I do hope I can win again because this gave me more confidence."
Shane Thin said, "I feel proud of winning student of the month, I earned it for a class I truly enjoy. My passion for music motivated me. I will definitely strive to win again."
Alessia Galindo said, "I feel very grateful and accomplished that I have won student of the month for sign language. I was motivated by the other students in my class that were better than me because I love competition. Yes, I do plan on winning next time."
Nayhely Vallejos-Orellana said, "I actually feel surprised that I won the student of the month. I'm really proud of all the hard work I did."
Julia Watson said, "I was surprised when I found out that I am the student of the month in my pre-calculus class. I would like to thank my brilliant math teacher, Mr. Lenowitz for answering all of my math questions."
GO #WARRIORNATION!
View Comments(1)