Learn a Language: Gain a New World View
Wakefield celebrates culture and diversity every day. There are two weeks set aside to officially celebrate diversity at Wakefield; the bonus is that they are back to back! Last week was World Languages Week and this week is Heritage Week. (For activities all week long, please look at the SGA twitter, @WakefieldSGA.)
The World Languages department chose this year's theme as "Learn a Language: Gain a New Perspective." How do students gain a new point of view of the world by learning a new language? The Wakefield Chieftain sat down with some of our students who have learned French, Arabic, Chinese, German, Japanese, Spanish, and even American Sign Language to find out.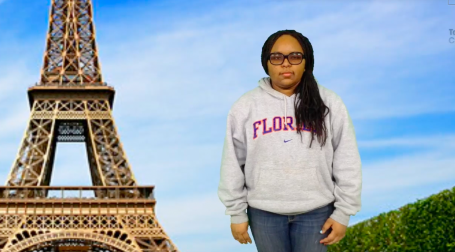 "Ever since I've started taking French, I've become more interested in the world and its helped me realize how interconnected we all are. It's also helped me realize how much languages are shaped by culture and that by learning a language you are also learning a culture made up of real people who you can communicate with and understand better." -Senior Aleisha Bynum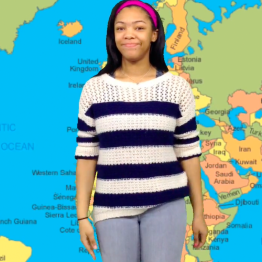 "Learning new languages has broadened my horizons and made it possible for me to explore many different cultures. These languages make it possible to understand many different people, plus it's super fun to learn new languages."  -Senior Jadah Clarke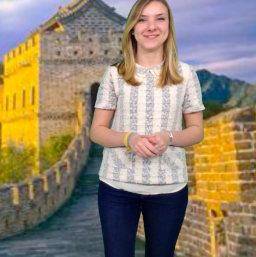 "Learning these languages has allowed me to travel to countries where they speak them. I've been able to make many new friends that have taught me new things." -Sophomore Becca Bean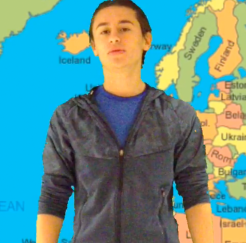 "I can understand other cultures not just the french culture, but the francophone world in general. It also opened my mind to different mentalities and people." -Senior Racim Badsi
"Learning Arabic has sparked my interest in Middle Eastern affairs. Additionally, I feel a larger connection with the massive group of people who make up the Arabic-speaking population." -Sophomore Xander Dyer
Here is a video of each interviewee speaking in one of the languages they have learned at Wakefield.
Translations from the video:
"Hello, my name is Aleisha. I speak French. I have been taking it for 6 years. I also speak German, Spanish, and Japanese."  Senior Aleisha Bynum (She is at the Eiffel Tower with help from The Chieftain's green screen.)
"Hi me name Jadah Clarke, me learn American Sign Language in class here, in Wakefield High School, me learned spanish ll years me remember all, me learn french l year me forgot all, and me learn sign language about l year, me favorite language ASL, me like learn language in Wakefield."  Senior Jadah Clarke (This is a literal translation. The Chieftain wanted students to see the actual word by word translation; this way students can better understand deaf culture.)
"Hello, my name is Rebecca. I speak Chinese! I have been studying Chinese for 4 years. I also speak Spanish."  Sophomore Becca Bean (She is at the Great Wall of China with help from The Chieftain's green screen.)
"Learning Arabic has increased my interest in world news and affairs within the Middle East." Sophomore Xander Dyer (Learn more about the Arabic alphabet.)
"Hello, My name is Racim. I have been speaking French since I was 6 years old. I also speak English and Arabic." Senior Racim Badsi wants Wakefield to know that French is the official language of 29 countries. (Look at the list. It may surprise you.)
Wow! Learning a new language really does give you a broader understanding of the world around you.
View Comments (4)
About the Contributors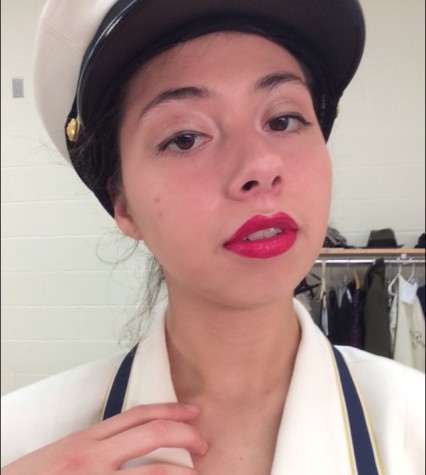 Gabby Villegas '16, Editor in Chief
She's okay. I'd give her work a 3/5 stars.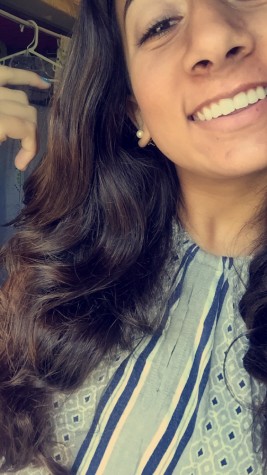 Taylor Memon '18, Broadcast Journalist
Taylor plays soccer for the Arlington Chaos Red and Wakefield's Varsity team. She has been doing Broadcast Journalism since the 6th grade at Gunston Middle...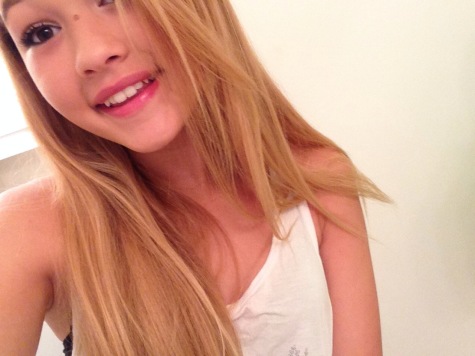 Lente Huiskens '18, Staff Writer
Lente is a freshman of the graduating class of 2018! She plays field hockey as the goalie and loves to tackle people that are completely unaware of their...