We Will Rise: AWWP This Friday
The Girl Up Club of Wakefield is hosting the 2nd annual "We Will Rise" performance on Friday, March 20, 2015 at the Black Box theater; the reception is at 6pm; the performances begin at 7pm. The Girl Up Club is sponsored by the UN in order to bring attention to education, healthcare, and women's' issues around the world. Come out to hear incredible stories written from women of Afghanistan. Listen to traditional music to become immersed in their culture on the last day of Heritage Week.
This year, the performance is also one of Sara Najah's Senior Project objectives on the AWWP (Afghan Women's Writing Project)! Why did Najah pick this as her Senior Project? She said, "Last March, Ms. Cameron directed a production called 'We Will Rise' here at Wakefield where several of the Afghan women's published stories were read. It was an honor to be a part of the production because the simple act of reading about someone else's life and knowing about their daily hardships can truly have a profound effect. Being a part of the AWWP somehow manifested as an epiphany for me, so much to the point that I decided to make it my Senior Project."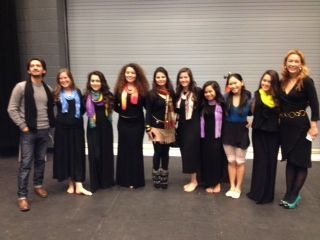 Haven't heard about AWWP? Najah went on to explain, "The Afghan Women's Writing Project gives women in Afghanistan the power to have their voices heard. After all, the sharing of life experiences is what ties us together as human beings."
What does she want the ultimate outcome to be from Friday's show? "We can all make a difference in the Wakefield community by taking a small amount of time out of our day to put ourselves in the shoes of someone else. The Afghan women who are writing these stories based on their lives feel a sense of comfort knowing that others care and are willing to listen."
What will you experience on Friday night? The Zamani Brothers will have handcrafted Afghan textiles, art, and jewelry. All items are crafted by women in Afghanistan. Milad Yousofy will be here, a critically acclaimed Afghan Rubab performer. The Bamian Afghan Restaurant of Falls Church will be serving Afghan hors d'oeuvres. Najah hopes this experience will help Wakefield students learn more about the world in which we live. "We tend to take life the way it is handed to us. Sometimes, we fail to acknowledge that there is a whole different realm of reality separate from ours."
It is a fundraiser; tickets will be $20 at the door. See Ms. Cameron (Room A-220) or Sara Najah with any questions.
View Comments (2)
About the Contributor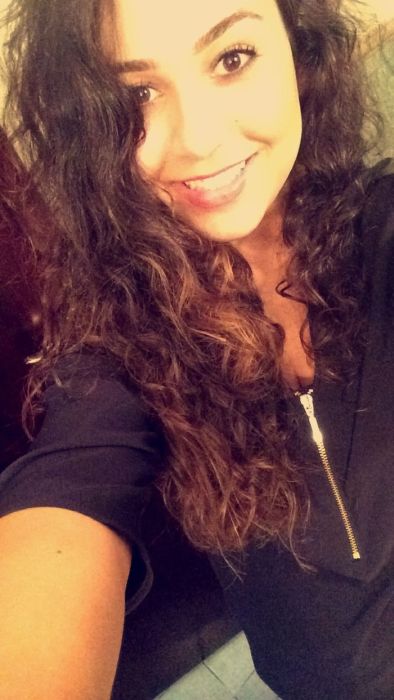 Nilofar Tokhi '15, News Editor
I was not a "writing" fan at first. But once I took journalism, it's like a whole other form of writing taken to the next level!  It's my second year...