Mendhi Art Walks Around Wakefield
It is Heritage Week! Wakefield celebrated the many cultures which make up this talented student body with different activities all week.  On Tuesday and Wednesday at lunch, the Town Hall was full of students playing games, pinning stars to maps, and having fun. Today, students dressed in cultural garb; tomorrow is an assembly in the Auditorium during 2nd period. As this week is dedicated to celebrating cultures of the world, it is a great time to talk about Sara Shah's Senior Project. She has decided to take on the custom of Mendhi art for her Senior Project topic.
Henna, or mehndi (meh-hen-dee), is a traditional art form usually found in South Asian countries. Girls wear the designs for fun, with the more elaborate designs used for large gatherings.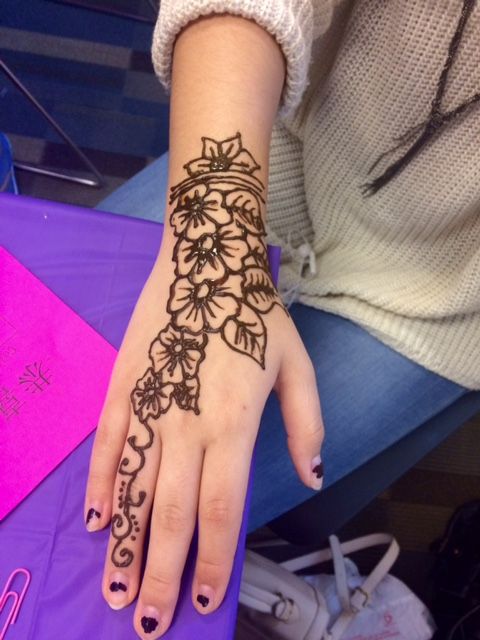 At a wedding, the bride would get her arms and legs done in extreme detail by a professional henna artist, hosting for friends and family to get their hands done as well. As with everything, it takes lots of practice to become flawless.
You may have seen her art walking around Wakefield.  Looking at the pictures, Sara has done an amazing job perfecting this time honored skill. Her intricate flower designs are helping to get Wakefield ready for SPRING! (First day of Spring is TOMORROW!) Stop her and ask to have this living art form applied to your hands today.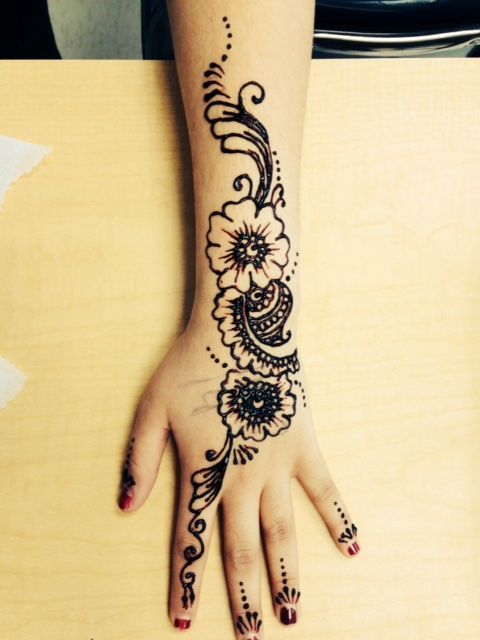 View Comments (1)