Indie Album of the Month
The Naked and Famous (best known for their song "Young Blood"on the album Passive Me Aggressive You released in 2010) have come out with their much anticipated album In Rolling Waves (Friday the 13th of September). In Rolling Waves contains 12 songs with a total length of 55:30. In Australia the album flew to an astonishing #4 on the charts. Unlike their first album Passive Me Aggressive You, In Rolling Waves has a very relaxed vibe; however it does not take away from the bands famous tone. The album has a variety of sounds from the up-beat "A Stillness", to the soft sounds of "In Rolling Waves" If you are looking for a heavily synthesized indie album, In Rolling Waves is prime.
Please refer:
1.A Stillness 5:22
2. Hearts Like Ours 4:32
3. Waltz 5:12
4. Rolling Waves 3:39
5. The Mess 4:06
6. Grow Old 6:36
7. Golden Girl 2:12
8. I Kill Giants 4:12
9. What We Want 4:19
10. We Are Leaving 4:39
11. To Move With Purpose 5:03
12. A Small Reunion 5:45
Leave a Comment
About the Contributor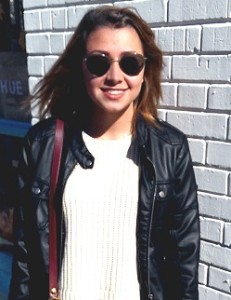 Kailee Blalock '16, Entertainment Editor
pressed against the pane could see the veins and there was poison out
resting in a raze the inner claims I hadn't breadth to shake
searching for an...