Varsity Softball Has First Win and New Coach
Last week, our Varsity Softball team beat the JEB Stuart raiders on April 7th. It was the first win of the season and a shut out, 7-0!  All 7 runs were scored on 3 hits and 2 walks. There were only two runners left on base.  Three team members even stole home base during the game, Taylor White, Marisa Defranco and Madelyn Wood. That is how you take care of business.
Senior Sanaa Elkalibe said, "in softball, hitting is one of the most, if not the most, important part of the sport. You cannot win a game if you do not score any runs."
On Defense, Wakefield players tried out different positions from previous games. That may have helped the shut out happen. Marisa Defranco, Rashawn Parent, and Jadah Clarke were the strong performers on defense, making 18 of the 21 outs. Defranco had 7 strikeouts and 3 defensive outs. First Basemen Rashawn Parent fielded 3 ground balls and made a perfect throw to get a 4th out at 2nd base. Clarke fielded 4 ground balls perfectly for her outs.
Senior Taylor White caught a fantastic game with framing pitches; she (well, I) did not allow any Stuart runners to advance on steals or pass balls (if I do say so myself…).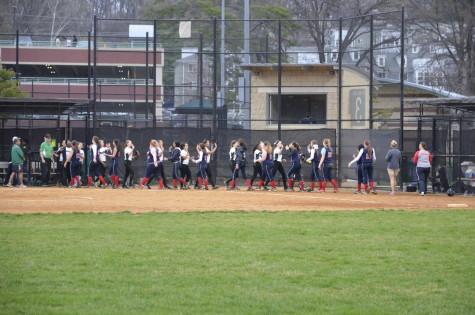 A lot of the success of last Tuesday night can be accredited to the new coach. Antonio Bravo is the new varsity head coach this year. Bravo has many years of softball experience both coaching and playing. He has coached both high school and intense level travel teams. He has been to Croatia where the national softball teams from Slovakia and Spain were invited for seven days of softball instruction. His players say that one of the most important changes to practice are the warm ups. Bravo has the team complete many different warm ups to get the team ready to play.
"I am excited to work with Bravo. He can offer a lot and can help me improve as both a person and player. I'm looking forward to this season" said Senior Kayla Shackleford.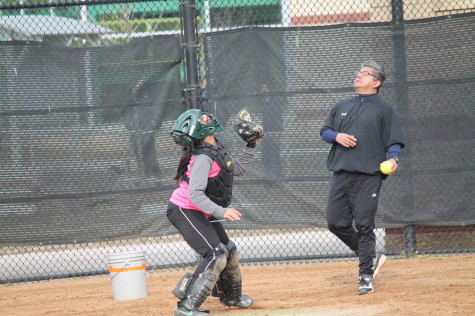 View Comments (1)