Sports Spotlight: Alejandro Quinonez
Defense. Number 13. Team Captain. Senior Alejandro Quinonez has been playing soccer his whole life, including his four years playing for Wakefield Varsity Soccer.
On February 4th, Quinonez signed his letter of intent to play Division One soccer at Drexel University in Pennsylvania. The sport of soccer has made this super star mature as a person; the defensive position has taught him lessons which he will continue to apply to his life well after he graduates high school.
During the 2014 soccer season, Quinonez ended up shattering his collarbone and was out for the entire season; "the injury, and getting surgery for it, was the greatest challenge I've had to overcome through the sport" he said. Now, fully healed for his senior year, Quinonez was determined to come back stronger after the injury and to work harder for what he wants his last season on Wakefield turf.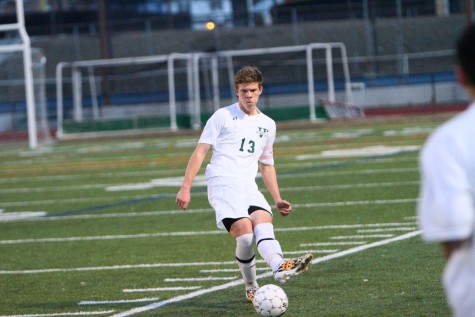 Quinonez explained that a successful team is one who always works hard for what they really want, always has chemistry with one another, always stays on the same page, and most importantly, always has love for the game of soccer.
On April 16th, Wakefield played rival Falls Church and ended the night with a 2-1 win over the Jaguars. (Watch the game winning goal and Quinonez's after game speech here.) He said, "the win felt great! It was like all the stress and effort from this year's focus on the team was coming together and we were on track for where we want to be."
#warriornation! There are only 2 home games left! Come support the Varsity Boys Soccer team on Thursday, April 30th as they take on the Mount Vernon Majors at 7pm on the home field. 
View Comments(1)
About the Contributor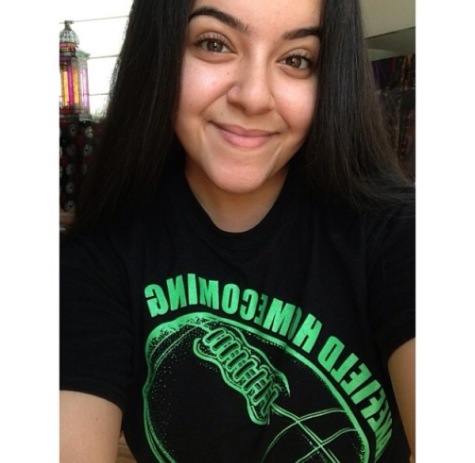 Sanaa Elkalibe '15, Sports Editor
My name is Sanaa Elkalibe; I am a senior! I'm on the varsity cheerleading and softball team. Wakefield is home and I enjoy every single thing about it!...