Elias Will Represent Wakefield Tennis at Districts
Ranked number one for four years straight, Lydia Elias has impressive stats, winning six of her eight Singles matches this year. She is one of the top two ladies who represent Wakefield at Districts this year.  Districts will be held for Girls Tennis at Lee High School on May 11th, 13th, 18th, and 20th at 4pm. It is four late afternoons because there will be two Singles and two Doubles Tournaments.
When asked how she gets ready, Elias said, "Tennis is 90% mental, 10% physical; it's all about staying focused.. if you think you're gonna lose, you're gonna lose…" She believes that in order to do well, one must believe that they will do well. Time after time, Lydia has tested this theory and this control over mindset helps her in her matches.
Elias prefers playing Singles matches to Doubles matches. "You don't have to rely on someone else" in Singles matches. Elias explained how important communication is in Doubles, and being able to do so fast is, at times, difficult. "It's more of a solo sport," since you can react fastest on your own.
Elias plays Tennis outside of school, and was able to build her own community of Tennis players of many ages. She is a member of the United States Tennis Association (USTA) and has participated in tournaments since the Sixth Grade. She also participates in the Team Tennis matches every weekend with USTA.
Elias is going to the University of Virginia, and plans to continue with Tennis for fun. "I want to be able to do other things and have the full 'college experience' too" said Elias.
With her many years of experience in Tennis, Lydia Elias has learned enough to be able to succeed on the court. The main thing she's learned is to "stay focused in the entire match… don't give up." She also explained the importance of practice, and how with practice comes muscle memory. "You can't learn just by watching."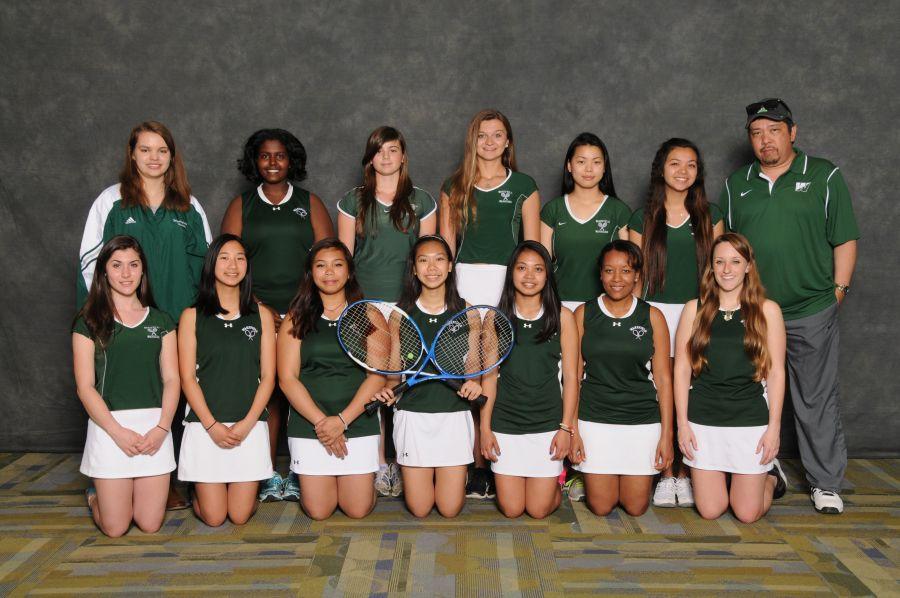 Four out of the six Varsity players are seniors. As this is her last #districts with Wakefield, she said "more [students] should join next year."
View Comments (1)