Sports Spotlight: Marisa DeFranco
Junior Marisa DeFranco has been playing softball since she was nine years old. In 8th grade, she played on the JV team at Yorktown. During her freshmen, sophomore, and junior year she has played on the Varsity team at Wakefield. Her dad, being an umpire for so long, got her into the sport at a young age. She started on an AGSL team called the Baserunners. She is the pitcher for the successful Varsity Softball season this year.
DeFranco chose to play softball because she, "likes the idea of a team or a family and you all have to work together to win." She enjoys the interactions with others and how it's not a one-on-one sport. "I enjoy the different skills I have to know: throwing, catching, hitting, and pitching. It's not just one skill that goes into it; you have to know many things," DeFranco said. "My coach always says practice how you play, so I go all out, I dive for balls and get dirty so I'm ready for game day." She focuses on giving 100% in every aspect of her practices so her performance can be her best.
During the game, there is a lot of pressure. If she starts to fall apart, DeFranco will call a timeout and talk to her catcher, senior Taylor White. She will chat, laugh, and relax a bit before going back into the game. This winning warrior said, "that pitcher-catcher relationship is really important to keep a pitcher sane." Her friends also help her when she's under pressure. She said her friends are, "really supportive, they are also the ones who pick me up during games." Hearing her friends cheering for her on the side, always makes her feel better when she's on the mound.
DeFranco's dad has a strong influence on her life and softball career. She really enjoys having her dad as a coach because he's the one who got her into softball to begin with, so they have bonded a lot over the years. They've gone to tournaments together; they've been to Florida and Myrtle Beach. She loves traveling with him; late night and early morning car rides always guarantee a fun time.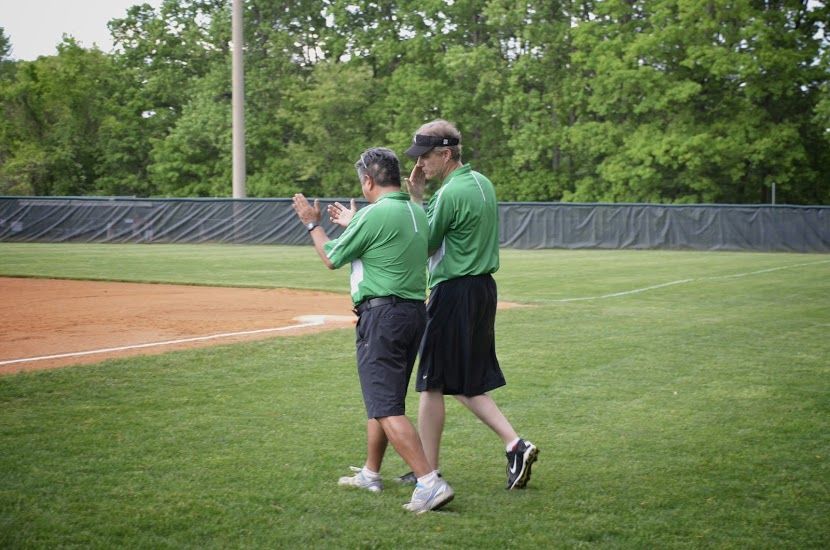 DeFranco gets the most satisfaction when she works hard at something and accomplishes it. She is a switch hitter so when she first started playing she was a righty; after a few years, she decided to go lefty. She loves how she was, "able to work on that during practices and then master it." This all star would really like to continue softball after high school. She said, "it's a great stress reliever. I enjoy playing so much that I want to play it in college."
Come see her and the Varsity Softball team in their bid for a Conference title. The team's first game in the Conference 13 playoffs is Monday, 5/18 at 6:30pm at Jefferson.
DeFranco and senior Taylor White were also selected All-Conference 13 First Team. Congrats, ladies!