K-Poppin' And We Ain't Stoppin'
K-Pop? Breakfast cereal? Asian action figure? Exploding candy brand? Nope.
K-Pop is a genre of music that started in Korea (Get it? The K stands for Korea.) and has become a worldwide phenomenon. K-Pop groups, or rather idol groups, don't only specialize in singing and dancing; they often appear on popular T.V. shows and even in commercials. Some groups are small, with only three or four members. Other groups, such as Super Junior and EXO, can have as many as 12 members.
The music videos these groups release are extravagant and visually powerful. They are filled with beautiful people, bright colors, and flashy jewelry. They often tell a story, and at times can seem more like a short film than a music video.
Thanks to the power of the internet, these groups have become super popular, with some videos getting tens of millions of views on YouTube. (Psy broke the youtube viewer counter when he hit the 2 BILLION views mark.) Because of their popularity, many companies also use the videos these groups produce as product placement opportunities, trying to get viewers to buy the newest phone or drink. This has caused many to say that these groups are "manufactured," and only exist to sell people things. Despite the naysayers, these K-pop groups are more popular than ever. They put on huge concerts all over the world, and gain more and more adoring fans every day.
From super sweet, bubblegum pop to heartfelt emotional romance, there's an artist or group for every taste. If you want to join in on the music revolution that began sweeping the globe in 2011 and has gained momentum this year, check out some of these great artists and songs.
POP
AOA – Miniskirt
EXO – Black Pearl
Mamamoo – Piano Man
Akmu – 200%
HIP-HOP & RAP
Girls Generation – I Got A Boy
Gain – Paradise Lost
GD – One of A Kind
San E – Rap Circus
ELECTRONIC/DANCE
BIGBANG – Fantastic Baby
f(x) – Electric Shock
R&B
Eric M – Love Song
Taeyang – Eyes, Nose, Lips
Taemin – Ace
Leave a Comment
About the Contributor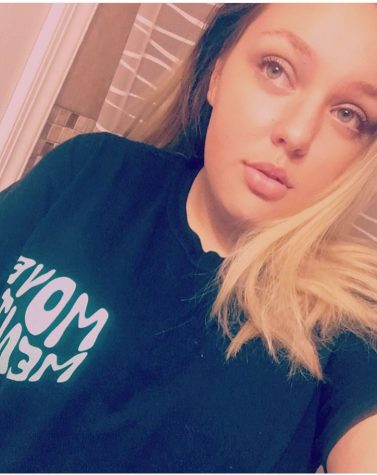 Destiny Heid '17, Editor In Chief
I'm Destiny, and I'm the Editor in Chief. I like sunsets, milkshakes, and poetry (sometimes writing, but then again, sometimes not).