Phoenix Bikes Works with Wakefield: 9 Students Earn Bikes for Summer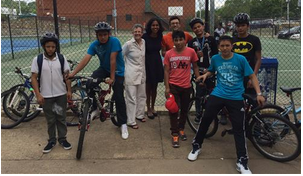 This year Phoenix Bikes worked with nine Wakefield HILT students. Phoenix Bikes is non profit and trains high school and middle school students to repair donated bikes. This year is the first year Phoenix Bikes has worked with Wakefield students. The students worked diligently in the program for 12 weeks, with 9 weeks in the bike shop itself. The reward for all of these students hard work was one of the bikes they repaired and a helmet donated by Phoenix Bikes.
Mr.Howard said, "special recognition goes to Ms.Polhemus, Ms.Kelly and Mr.Manaois for sponsoring and assisting with the bike club this year. They coordinated activities for the students during Warriors' Period every week to review vocabulary and bike parts."
Ms. Polhemus was fascinated with the students participating in the Phoenix Bikes and said, "some students knew how to repair bikes, because they did some bike repairing at home… [they] used what they already knew in the bike shop." Ms.Polhemus thought about all of the time she saw the students working for over 3 months. What stuck out was, "watching them working together, and interacting with each other. Also, I liked the way they were observing, and learning how to repair a bike."
Freshmen Madeline Rosas explained how hard it was to repair the bike, "nos contó que ella encontró los frenos más dificil para arreglar. Ella planea en andar en bicicleta con sus amigos en el parque durante el verano."
Freshmen Jerson Saavedra Perez, Freshmen Abel Medrano Morales, and Frandi Guzman all said, "dijeron que para ellos, era más dificil enderezar los rims cuando estaban hondos y también encontraron los frenos complicados para arreglar."
Jerson shared with us about how he will use his knowledge to teach his brother to repair a bike; "compartió con nosotros que el va usar lo que aprendió en Phoenix Bikes, para ayudar a sus hermanos cuando necesiten ayuda para arreglar sus bicicletas. Y ojalá puedan aprender de el para el futuro."
Mr.Howard said, "It was a truly special moment seeing the students leave with bicycles they repaired and refurbished this semester, and it could not have been accomplished without all of their hard work!"
These students even donated a bike to a fellow Wakefield student to help that member of #warriornation get to and from work after school. With that giving nature, these students will surely enjoy the summer with their new set of wheels.
View Comments (1)
About the Contributor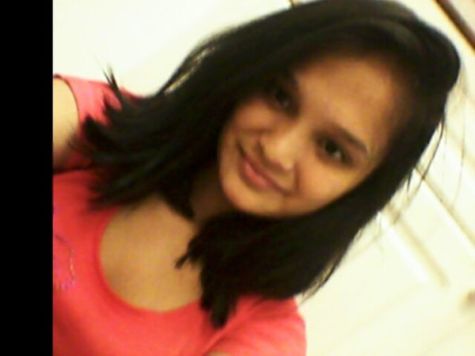 Aziza Sidikova '18, Staff Writer
I'm not that good at writing about myself, actually I'm not good at all. So, its my first year at Wakefield!!! Also,I like to write, listen to music, chocolate,...