5 Films to See This Summer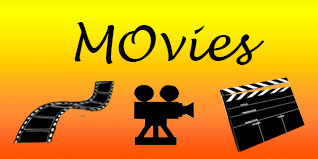 Well, here we are at the end of the 2014-2015 school year.  What upcoming movies should you see once you have the whole summer to yourself?  Let's take a look at five upcoming big screen hits.
Up first, Jurassic World, the fourth entry in the Jurassic Park franchise.  Rated PG-13, this film is a direct (if a little belated) sequel to the original Jurassic Park.  Despite the vision of a dinosaur theme park finally realized, corporate higher-ups seek to boost attendance by developing the hybrid carnotaur, Indominus Rex.  Unfortunately the I-Rex proves too intelligent for its own good and escapes captivity during peak hours at the park.  Pooling their knowledge of its biology and the assets available to the security crew and trainers, Claire Dearing (Bryce Dallas Howard) and Owen Grady (Chris Pratt) begin the hunt before the I-Rex devours the island.  Jurassic World is the first blockbuster hit of the summer.
Number two on our list is a sequel to a beloved, fluffy, and dirty little film about Ted.  Word of warning, the Ted films are both rated R, but if you can stomach the rude humor, then you're in for a treat.  In Ted 2, Ted (Seth McFarlane) and Tami-Lynn (Jessica Barth) get married and ask John (Mark Wahlberg) to donate sperm cells so they can have a child.  But in order to keep custody of the child, Ted must prove in court that he is a human being and not just an animated teddy bear.  You can catch Ted 2 on the 26th.
Up next, we have the latest entry into the Terminator franchise, Terminator Genisys.  Genisys takes place in an alternate timeline where Skynet has finally succeeded on the Resistance's past, (relative to the year 2029) and created an alternate reality where they have the upper hand.  Only Kyle Reese (Jai Courtney) remembers the original timeline, having been sent back to ensure Sara Connor's (Emilia Clarke) safety and the eventual birth of John Connor (Jason Clarke).  With the help of everyone's favorite T-800 (Arnold Schwarzenegger), Genisys hits theaters July 1st.
On a more light-hearted note, number four on our list is a spin-off of the well received Despicable Me films.  Minions stars the secondary characters of the same name from the main films in this PG comedy adventure.  The story of their race is told as a sort of mishap laden journey through time, in which the Minions (Pierre Coffin) serve as the eventual demise of their masters.  A self imposed exodus eventually bores and depresses them to the point where they go job hunting.  Of course, even if you were born to serve an evil mastermind, it should be noted that second thoughts are had when you are employed by a woman named Scarlet Overkill (Sandra Bullock).  You can see what becomes of the Minions on July 10th.
Finally, we have the final entry in Marvel's Cinematic Universe Phase Two, I expect Ant-Man to tie up any loose ends left by the other Marvel properties in the movieverse and usher us in to the Infinity Wars story arc.  The film is currently unrated, but is expected to be PG-13 like all the other movieverse films.  Hank Pym (Michael Douglas) invents a suit of armor that allows the user to shrink in size but scale exponentially in strength and speed.  When his former apprentice Darren Cross (Corey Stoll) takes over Pym's company and militarizes the suit, Pym turns to former cat-burglar Scott Lang (Paul Rudd!!!!) to take up the mantle of Ant-Man.  While the plot seems threadbare, it will be interesting to see where it goes.  You won't need a magnifying glass to see this hit coming on July 17th.
And that, dear readers, is it.  See you next year, #warriornation.
View Comments (1)
About the Contributor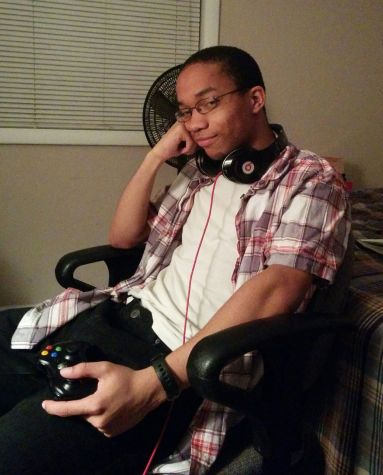 Brandon Carpenter '15, Video Crew
I see you've stumbled upon my bio. While I'd love to tell you a whimsical tale of what an amazing guy I am, that's not the case. I'm just your average...