Wakefield Athletes Honored with Sportsman of the Year Award
Six Wakefield seniors were named Sportsman of the Year by the Better Sports Club of Arlington on Wednesday, June 3rd. Riley Wilson was awarded the Football Sportsman of the Year, Taylor White was awarded Softball Sportsman of the Year, Dominique Tham was awarded Basketball Sportsman of the Year, Patrick Girard was awarded Baseball Sportsman of the Year, Lyric Hatcher was awarded Basketball Sportsman of the Year, Jadah Clarke was awarded Cheerleading Sportsman of the Year. These seniors will be sorely missed. Sophomore Anna Tiernan received the Youth Challenger Sportsmanship Award the same night. Beyond the points they influenced on the scoreboard, these athletes are known for their passion in the game, conduct on and off the field, and positive influences on their teams.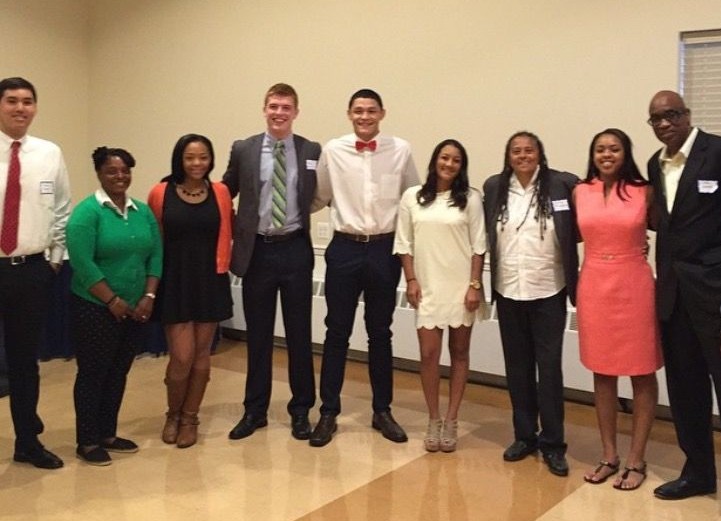 Riley Wilson started playing sports at a young age; "It is an honor to win this award because there are so many great football players in Arlington" said Wilson. Coming from Yorktown to Wakefield two years ago, he learned how to cooperate with a diverse group of people. The move taught him to be a more flexible person. As for who has guided him along the way to succeed, Wilson's father was the first significant influence in his life. "My dad taught me a lot about sports; whether it was just throwing around the baseball…or going to sports games, it caused an interest …to spark in me" said Wilson. His coaches also had a big influence on him. "Coach Hogwood had a lot of trust in me and helped me overcome many obstacles" he said. Riley has decided to play at the College of William and Mary. "Sports have allowed me to implement a work ethic that a lot of people do not have, and they have taught me to compete as a leader. With hard work, there are no boundaries. I use sports as a guideline to how I live" said Wilson. He hopes to see his teammates pick up where the 2014-2015 team left off and improve their record next season.
Taylor White is "excited that all my hard work has paid off…Focusing on school, practicing, and striving to be better" have all helped her to win this award. White says that the best lesson she's learned from playing softball is "to be confident in yourself." Her mom, travel coaches, and friends have helped her throughout her career and in winning this award. White will be attending Monroe College on a full ride in the fall to play softball.
Domonique Tham was the second in his family to receive this title; his Aunt was the Tennis Sportswoman of the Year when she was in high school. Tham said his "hard work and dedication" are what helped him receive the award, along with pushing himself academically. Sports have shaped who he is by making him more responsible and not taking things for granted. Sports are about "building friendships, having fun, and being a hard working individual." This motto has helped him in his high school basketball career. He owes his success to Coach Bentley, his mom, his dad, the Wakefield faculty, and the superfans. Tham will continue to play basketball at Wheeling Jesuit University in the fall.
Patrick Girard was awarded Baseball sportsman of the year. "It feels good. I've played baseball a majority of my life; being recognized for it is special" said Girard. Varsity Baseball had a new coach, Mike Ruck this year;  Girard said that he helped him improve his skills. Girard is thankful to all the coaches he's had, his parents, and his friends. Girard was captain his junior and senior year. Baseball has helped Girard develop leadership skills by working with teammates. Girard will be attending Virginia Tech in the Fall. He says he might join intramural or club baseball once on campus.
Lyric Hatcher was awarded the Girls basketball Sportsman of the Year. "I feel grateful and humble about winning the award" said Hatcher. Sports have made her the leader and confident person that she is today and she says "basketball has taught me persistence and mental toughness." She showed that mettle on the court and off; she transferred to Wakefield this year, and made a huge impact on the sport at Wakefield. Coach Marcia Richardson, Coach Smith, Lyric's mother, and also her uncle have helped her succeed in this sport. Lyric plans on basketball being a part of her life forever whether it's playing or coaching.
When Jadah Clarke won this award she was initially surprised and extremely happy that she had received such an honor. "I have played sports all my life, so they have literally become a part of me" said Clarke. "Sports have taught me to persevere and a lot about teamwork…taking responsibility for the trust that others hold in me." Her coach has helped her expand her talent, as well as her parents and her family. Clarke says that throughout her years of playing sports she has learned that "losing is not really the biggest defeat… Our success is measured not only by the outcome, but by how we worked to achieve that outcome." Jadah will continue her education at James Madison University. "I just want to thank my coaches for all they have done. They have truly helped shaped the person I am today" said Clarke.
Anna Tiernan was also honored as a youth challenger at the ceremony. "I felt happy…to get a trophy…I clapped when Domo got his trophy, too" said Tiernan.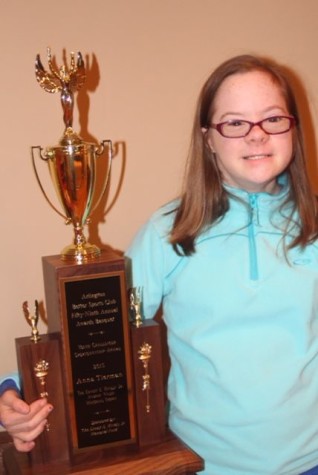 These seven Wakefield students are very happy to be honored and recognized by the Arlington Community. Everyone here at Wakefield is very proud of them and their influence on the Wakefield community.
Leave a Comment
About the Contributors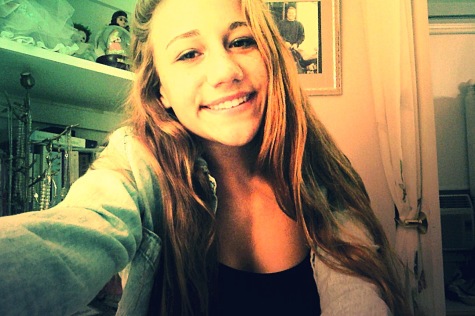 Olivia Ceccato '16, Arts and Entertainment Co-Editor
I am a Junior here at Wakefield High School. I play on the girl's varsity basketball team. I enjoy movies, sports, and being with friends/family. I have...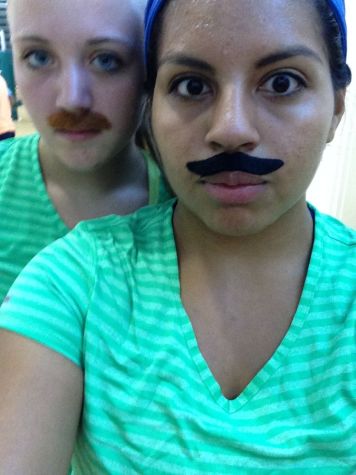 Erika Zelaya '15, Co-Editor In Chief
Erika is a senior this year and this will be her second year on The Chieftain staff. She is Co-Vice president of the Senior Class and captain of the Varsity...