Open Your Mind at Penrose Square: Arts Showcase
Students from all over Arlington County will have their summer art work showcased live next Friday and Saturday, 9/11 and 9/12* at the Columbia Pike Revitalization Headquarters in Penrose Square. Videos, movies, photos, songs, and even sidewalk art will be displayed. Everyone needs to get their minds off of things sometimes, so what better way to do that than by seeing the creative expression of people your own age.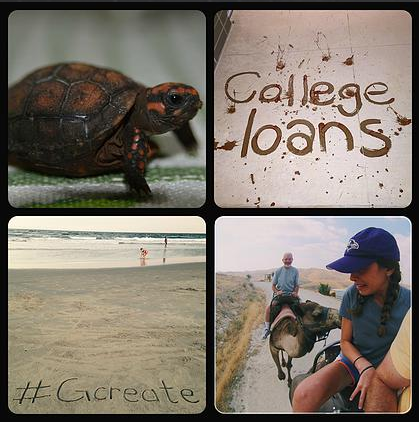 The Summer of Youth Creativity Arts showcase hopes to inspire people to "spread as much joy as possible" according to Mr. Stewart, co-founder of Lower Arlington Arts and veteran English teacher. Ms. Chapuis, co founder of Lower Arlington Arts and Gunston Middle School Drama teacher, wants the visitors to this year's show to "come away…feeling inspired to get out in the world and make something…create something wacky or weird, take a picture of something cool and send it out into the world, or simply be reminded to  observe all the beauty that is around us every day."
33 student artists will have their work displayed from a summer on-line creativity camp, G Create Camp; three of the student artists are current Wakefield students. Huge shoutout to freshmen Salma Hernandez-Montesflores and Giuliana Guajardo, and junior Lauren Davis! Go support our artistic warriors, #warriornation. Guajardo said, "my experience with G Create was amazing. Each mission gave me an excuse to go out into my neighborhood and make something for people to see. If I never joined G Create, I probably would have wasted my summer."
This program lets students find new ways to use their imagination and get their emotions to blossom in creative ways for the public to see. The students' artwork "surpassed our vision every time" said Mr. Stewart who has transitioned from Gunston to Wakefield this year.
"Students are willing to take more artistic risks while watching and working with one another" said Mr. Costner, co founder of Lower Arlington Arts and Gunston Exemplary Projects teacher. He shared one of his most memorable experiences this year with the camp. He said that one of the projects students were assigned was to send any public figure a question on a note card, and surprisingly, they got replies. One of his students sent Kojo Nnamdi (an American radio journalist) a note card that asked him to share his favorite memory with a stranger, and Nnamdi wrote about how he first met his wife.
At 7:30 on Friday night, #warriornation will even get a special musical performance from a recent graduate. Darrien Day graduated in 2010 and will be performing with Mr. Stewart and Mr. Costner. Of the Arts showcase, he said, "participating in shows like this, with multiple mediums of expression, is a great way to connect different people using art as the constant. Programs like G Create as well as Network 21 at Gunston Middle School are amazing think tanks for young people to grow their creative selves."
Why focus on art, creativity, and music? Day went on to talk about how the support he received in middle and high school helped him be where he is today; " being in contact with a well rounded cast of educators…helped me go on to study within the Sociology and Gender/Women's Studies concentration." 
One of Mr. Stewart's favorite project was the word art project. Students were asked to write a message, any message, on walls or sidewalks with food materials. He shared how one student wrote "stay true" on a wall with marshmallow fluff and another student wrote "college loans" in chocolate sauce on a sidewalk. This project allowed just two words to become full of impact.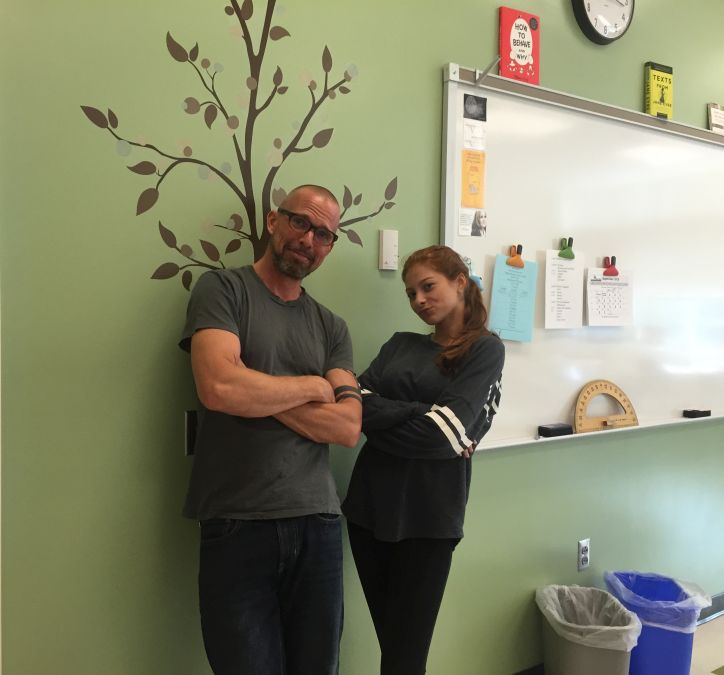 Can't wait until the summer for G Create to start again? Join the Lower Arlington Arts mailing list to keep up with their upcoming events. Or, just start creating and share it with the world.
*CORRECTION: The dates of the event were inadvertently left off of the original version. The Arts Showcase will be on Friday, 9/11 and Saturday, 9/12.
Leave a Comment