Wakefield Through a Foreign Exchange Student's Eyes: Latvia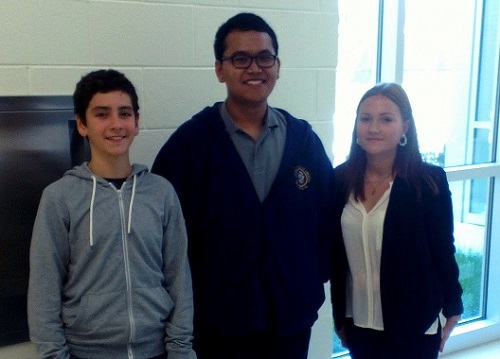 Many Wakefield students don't know there are foreign exchange students in the building. Becoming friends with a foreign exchange student can help show how diverse other cultures are a few thousand miles away from Wakefield. From people, food, beliefs, traditions, culture, and even school; everything seems so different. I am a foreign exchange student, and have always wanted to know what happens on the other side of the ocean, in the United States of America. The word "America" is spoken with awe. People in other parts of the world think that America is a land of happiness and many opportunities; it is a place where someone can develop natural talents to the highest level. There are opportunities here. The world has a lot of stereotypes about America. Some say that America has a low level of education. They are all rich and do not know what is happening outside of their country.  I wanted to find out for myself what was true and what was lies. I am from Latvia.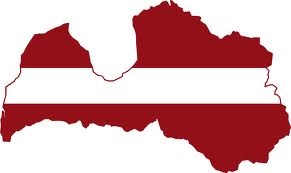 There is a 12-hour flight and a seven hour time zone difference between America and my country. To say the least, my world has been turned upside down! I am fortunate to be here to experience life in America and debunk some of these sterotypes. My first month here was difficult. I need to continuously speak in English, which I had never done before. During my short time here, I have realized that the European and American school systems are very different. On the first day of school, I was surprised! In Latvia, and most other European countries, the first day of school is very special. Students wear special clothes, present flowers to their teachers, and there is a big ceremony with songs and poems. It is a very important event in our culture. This was the first time where I spent the first day of school studying in class. Another impressive difference is the curriculum. A high school student in Europe, in one school year, must learn 15 school subjects: chemistry, geography, biology, physics, algebra, geometry, at least 3 languages and other classes. No one can choose or change classes. They are assigned without question. Here students choose 7 school subjects, and even the level of difficulty: Advanced Placement, Intensified, or Regular. From a student's point of view, it is easier and more convenient to study in an American high school. But is it better for a teenager's intellect? I still don't know the answer to this question. Most high schools in Europe are only academically oriented. If someone is artistically talented or athletic, then this person must go to a club outside of school, and it is not free. So,talented people have to pay money to develop their talent. It is completely different here. The school supports students by offering many different types of clubs and sports. All I have to do is join! Wakefield High School has so many opportunities to develop specific talents; it is easy to keep busy and have a great time after school. Despite these differences between the school systems, I have only had positive emotions and great experiences. I am amazed how both students and teachers are friendly, kind and smiling! I had not previously experienced this. I feel welcomed at Wakefield.
Editor's note: Luiza spoke with two other foreign exchange students, Diego from Spain and Muhammad from Indonesia. (They are pictured above with Luiza.) She will give updates for these students in future releases. 

View Comments (5)
About the Contributor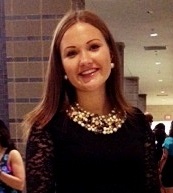 Luiza Sevele '15, Staff Writer
I am a 17 years old foreign exchange student  from Latvia. I believe that everyday brings new experiences, ideas, and surprises. So keep your eyes and...