Warrior Gridiron Breaks 18 Game Losing Streak Against W-L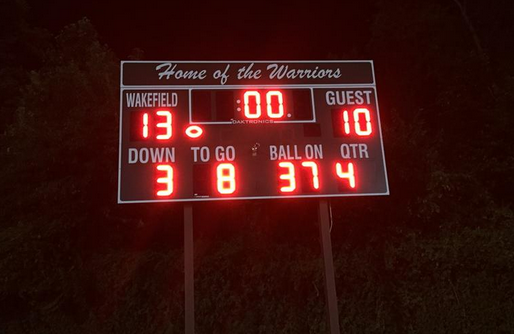 The Wakefield Varsity Football team came together and beat the Washington-Lee Generals last Friday. The final score was 13-10, and they played hard for every point.
Sophomore quarterback, Colton Poythress, started in his first Varsity Football game last Friday night. Poythress led the Warriors to a successful win. "Our running backs and offensive line stepped up and took the pressure off of me early, and made my job that much easier" he said. This is the first win against W-L since 2006, and the first home win against the Generals since 2001.
Wakefield Alumni and Resource Assistant Drew Allen was a senior quarterback/receiver on the 2006 team. He said, "we hadn't beat W-L in 5 years…it was a very competitive game…W-L was driving up the field and within scoring distance…Wakefield was 2 points ahead with a score of 8-6. I remember Alex Wicks (quarterback for W-L) threw the ball in my direction. I caught the interception and that sealed the game on W-L's field."*
The game on Friday was equally competitive. Junior Fullback Fred Bowles set the tone with a 70 yard run in the beginning of the game that hyped up the team. Of the amazing run, Bowles said, "it was all the offensive line…phenomenal blocking."
Senior running back Leon Young scored the two touchdowns in the game. He lead the way with a 158 yards; "I would like to give a lot of credit to my front-linemen, the tight-ends, and wide-receivers who blocked for me, they don't get enough credit in the media, so I want to dedicate all of this attention to them…they do all of the hard work."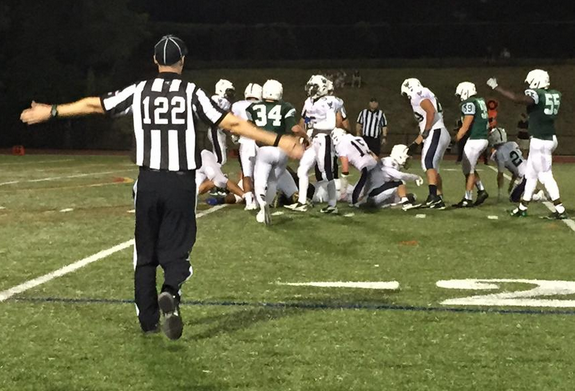 Senior Inside Linebacker Kevin Greenwell sealed the deal during the final minutes of the game by recovering a W-L fumble, "to make the game winning fumble recovery, it felt good to honor Wakefield by helping with the win."
See our Winning Warriors at their next home game on Friday, October 2nd against the Mount Vernon Majors. Game time is 7pm, #warriornation!
The @whssuperfans will be there!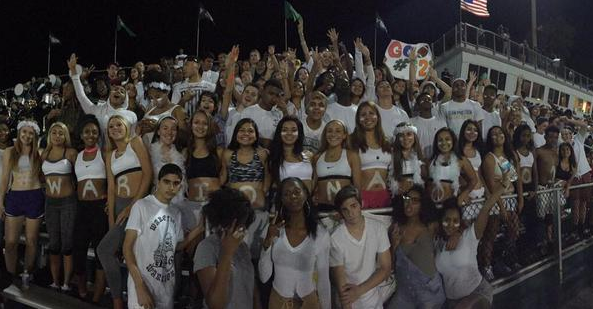 *CORRECTION: Drew Allen was misquoted in the original electronic post of this article. It read that W-L was ahead, Wakefield was ahead in the game when he caught the interception.
View Comments (1)