Straight Talk with Mr. G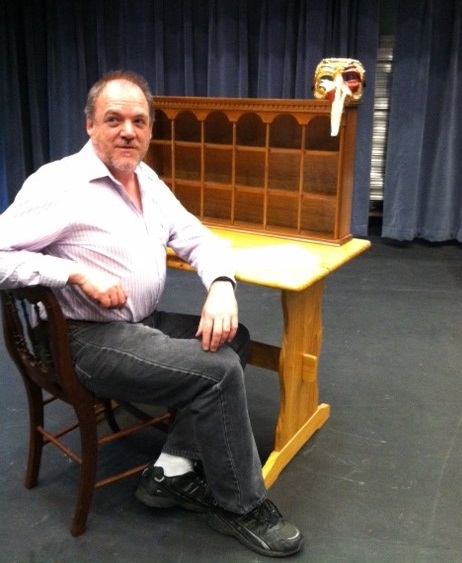 16, 50, 70. These are not measurements, they are the numbers that will help Wakefield get to know the dynamic Mr. Gillespie, the Theater Arts teacher, just a little better. Chris Gillespie, known as "G" to close friends, has worked here for 16 years. He has performed in over 50 shows, and directed over 70. Without him, Wakefield wouldn't have housed all of the amazing performances it has in the last decade. Last year's spring performance of "West Side Story" is still fresh in everyone's memory.  To understand the man a little better, we should start at the beginning. Gillespie was born in Warner Robins, Georgia where he got into theater in Junior High School. He was cast as a goblin in The Hobbit. As he continued on to high school, he grew a love for all things theater. This drove him to study fine arts and acting at Florida Atlantic University. He landed on Wakefield's doorstep in 1997. He immediately loved it. Throughout his years here, he's done an immense amount for the theater department, and taught so many students the joy of being part of the theater. When asked to describe his progression from year to year, Mr. G commented, "each year I find new dynamics and new ideas."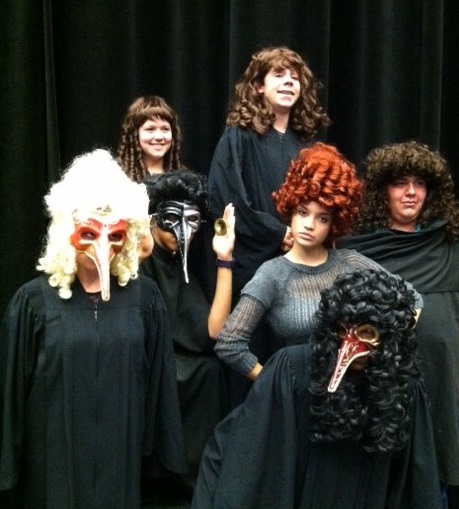 Mr. G finds inspiration in his students, his mentors, actors, and even his puppies Leonard and Lester. A memorable performance for G was Cabaret, a musical at the Keegan Theater. Mr. G wouldn't be pinned down to pick the best show he has directed, however. He stated, "it's always the show I'm doing. When I direct a show I get really passionate and attached to that show." Mr. Gillespie is a great director, talented actor, and inspirational man. If you are interested in getting involved in the theater program, you have two options: auditions for Rebel without a Cause are October 29th & 30th, auditions for the musical Spamalot are January 21st & 22nd. Come join your school's theater and awaken the drama student inside.
Leave a Comment
About the Contributor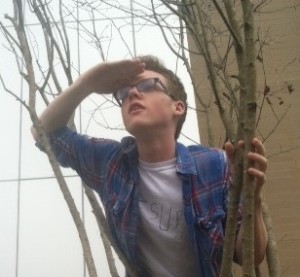 Forrest Jacobs '14, Staff Writer
In his free time he sits alone in his room and plays with his action figures. He sits next to Kailee who distracts him from interviews and he doesn't...