Top 5 Places To Go Out To Eat After Homecoming
After standing in the cold, waiting to get in, dancing like there's no tomorrow, laughing til breathing is hard, the hunger sets in. The dance is over and you need something, NOW.
The Chieftain has you covered! Here are the top five places to go out to eat after #WHSHOCO15.
IHOP 
3425-A Jefferson Davis Hwy, Alexandria, VA 22305
IHOP seems like the "go to" place to eat after dances; since the 8th grade formal, that has been the spot. Why break tradition? There is great food at an affordable price, especially since we're still asking our parents for lunch money. Taking your date out, or just taking a group of friends with you will make for fun memories. #breakfastfordinner
Bob & Edith's Diner
2310 Columbia Pike, Arlington, VA 22204
Come on Seniors! EVERYONE goes to Bob & Edith's! It's a great place to dine with friends…AND…it's open 24 Hours!  Go here after Homecoming to pig out and make those final homecoming memories with friends. This is an affordable place to go after dancing the night away.
T.G.I. Friday's
4650 King St, Alexandria, VA 22302
Going to TGIFridays with friends or your date would be great! If you can put up with the long waits, it is a close option. It's open until 11pm, so stop by right after the dance. Order the chicken tenders; you can't go wrong with chicken tenders!
4028 Campbell Ave, Arlington, VA 22206
Mejicano! A fantastic place to go to extend that great time with friends;you just can't go wrong with nachos! Get a nice Mexican dinner after Hoco at Guapo's. It's not far from Wakefield and open until 12am. Be careful! The food is so good that you may bust out of your dresses and tailored tuxes.
Olive Garden
3548-52 S. Jefferson St., Falls Church, VA 22041
It's the move, #warriornation! Endless salad bowl, bread sticks, pasta; what's not to love!  This place is good when you parents give you a little extra spending money or if you're trying not to put a huge dent in the crisp paycheck you got from that part time job. It's a nice sit down option after #WHSHOCO15.
View Comments (2)
About the Contributor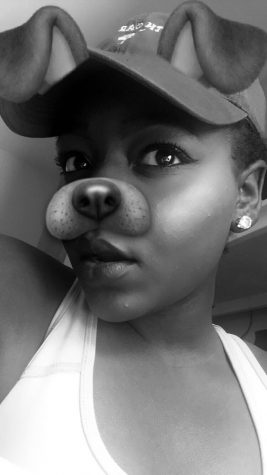 Kali Burroughs '18, Opinions Editor
Kali is a junior at Wakefield and this is her second year on The Chieftain staff. She enjoys shopping, laughing with her friends, and watching basketball....