Washington Showed Wizardry In Preseason
The Washington Wizards are in a fight in Orlando tonight in their first regular season game. How will the 2015-2016 season stack up? Look at the preseason to see what the players will do in the regular season. The Wizards had 4 wins and 3 losses in preseason games. The losses were more communication issues than deficits in the team roster. The game where players really showed what they will do this year was played 2 weeks ago against Brazil. The players showed fans and haters that they can take DC to the big show.
Bauru is one of the best Brazilian basketball clubs in Latin America. They were tough competition. A team is measured by how well they do against fierce competitors. The Wizards ended with an impressive score of 134-100, so they defended home court well. According to nba.com, the Wizards displayed an exemplary passing ability, racking up a team total of 31 assist and sharing the rock with everyone. Not only did the team display a wonderful assist game, they also showed a dominant game on the glass, racking up 40 rebounds as a team. The Wizards came together for a combined total of 26 rebounds. The Wizards defense stole the ball 8 times and forced a total of 19 turnovers.
It was a game where all of the moving parts came together. There was magic on the court. It also shows how when the team communicates, they are unstoppable.
The Brazilian international team played a hard fought game but couldn't keep up. According to the Wizards' blog, when asked about how they felt about this game, shooting guard Bradley Beal said, "basketball is the best sport in the world. When you have an international team come over and play an NBA team it means a lot to them and to us."
Remember, the Wizards came into this with a chip on their shoulder. They crushed the 76ers twice in preseason, but before the game against Barua they had a bitter loss to the NY Knicks on home court. They needed to win this game at home and show they can be a .500 team. Seeing this win against Barua gave Wizards fans hope, and had them on the edge of their seat waiting to see what would come next for The Wizards.
Tonight is a big night. They lost the last two preseason games on Wednesday (close one against Miami 110-105) and Toronto (not so close, 92-82), so they have a lot to prove tonight in Orlando. #WizMagic
View Comments (2)
About the Contributor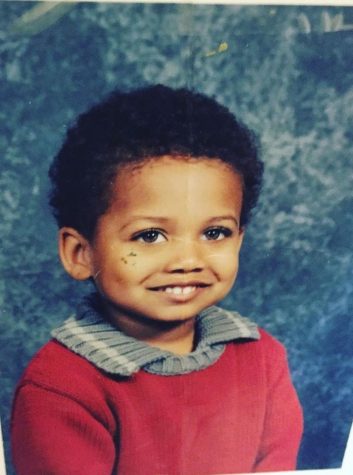 Nicolas Cameron '18, News Editor
Nicolas is a junior at Wakefield; this is his second year in journalism. He enjoys spending time with family and friends. Nicolas also enjoys going to...