Fright Sites To Visit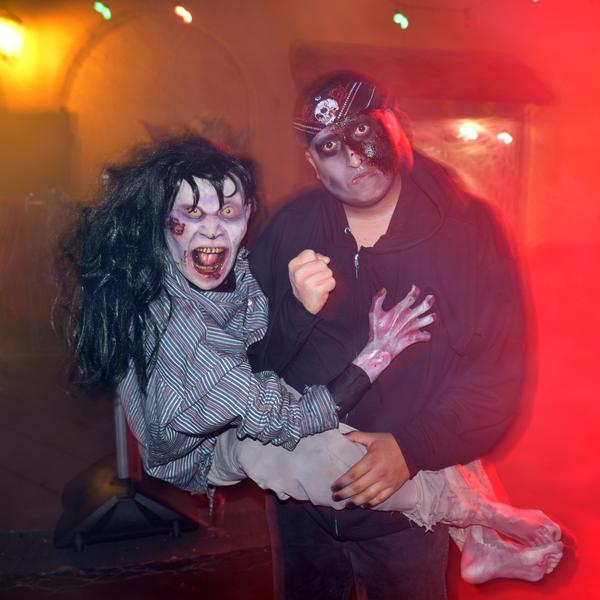 Sobbing. Screaming incoherently. Shallow breathing in and out. Why? Why! Why? 
It is the time of year to scare yourself. During the Halloween season, there is a lot of entertainment around the DMV. Here are the best Halloween haunts to visit.  
DMV GHOST TOURS
Living in the DMV area, there is an abundance amount of history; meaning lots of deaths, hauntings and more spooky things! Take a look at all the different historic ghost tours around DC, Maryland and Virginia.
Alexandria Ghost and Graveyard Tour
Accompanied by an 18th century tour guide, you'll get to hear spooky ghost stories, legends, unsolved mysteries and tales of romance. Bring the whole family! Best for people 9 and up. To buy tickets or get more information see here.
Scary DC
Customized ghost tours with DC's most haunted ghost tour. The guides tell you their ghostly encounters as you stroll through DC's haunted and mysterious spots. With three different tours, you're bound to have a scare! Book a private tour or get tickets for a public one! For more info and descriptions check out Scary DC's site here.
Historic Dumfries Ghost Walk & Haunted Museum Overnight "Lock-In"
Tour Virginia's second most haunted area, featured on "My Ghost Story" and "Spirited History." Listen to it's local tales and contemporary events, ending the night with cider and hot chocolate by the campfire, listening to other visitors' encounters or sharing yours! If you don't want the night to end, spend the night in their Haunted House, at 75$ a person (proceeds go to Weems Bott Museum). Don't forget to make reservations!  For more info check our their website.
HAUNTED ATTRACTIONS
Want to get super spooked? Check out these haunted attractions!
Markoff's Haunted Forest
The main event of Markoff's Haunted Forest is the forest itself. With two trails, "The Woods" or "The Hollow," both paths are terrifyingly spooky. Chose your trail wisely and prepare to be petrified! Other scares offered by Markoff are "The Town," "Justa Hayride," "The Maze," "Zip-Line,"  "Death Jump," and "Giant Swing". For the other scares, you have to purchase your tickets on site, each thing costs a couple tickets each, while the main event tickets can be purchased online. For more info see here. 
Field of Screams
Located in Maryland, Field of Screams has four different attractions. "The Haunted Trail" (a stroll down a haunted forest where you have to cross paths with scary sites, zombies and 13 haunted houses), "Nightmares 3D" (a haunted house where animatronics throw off your senses and leave you completely spooked), "Hades Hayride" (while on this hayride, you'll be visited by the spirits of the undead with many creatures hoping your cart breaks down), and "Paintball Apocalypse" (with paintball guns on a double decker cart, you're defending yourself against zombies through this ride). To get details and tickets visit their website.
2015 SIX FLAGS HALLOWEEN FRIGHT FEST
Six Flags, a year round amusement park, is having their annual Fright Fest. This starts September 26th and ends November 1st. During the day from noon to 6 P.M. are Thrills by Day for the entire family, with events including a trick-or-treat trail (kids under 54"), pumpkin patch hay maze, Monster Mash Bash concert, and much more!!
Another event at Six Flags, more for adults and teens, are Fright Nights. Fright Nights include the CARN-EVIL (with roaming killer clowns), Ghost Town (ghouls and the undead of Coyote Creek haunt the small town), and the Haunting of Hall Manor (a trail haunted by the ghost of Eleanor). There are so many different attractions for Fright Fest, not all could be named, see more here; get your tickets today!!
DarkWood Manor
One of the best interactive haunted houses in America, DarkWood Manor in Luray, Virginia, is a haunted house full of professional props and actors to give you the scare of a lifetime! DarkWood Manor was a real manor where people lived and unfortunately died. Tickets can be bought online and onsite, every weekend in October from 7PM – 11PM. See more on the site.
View Comments (2)
About the Contributor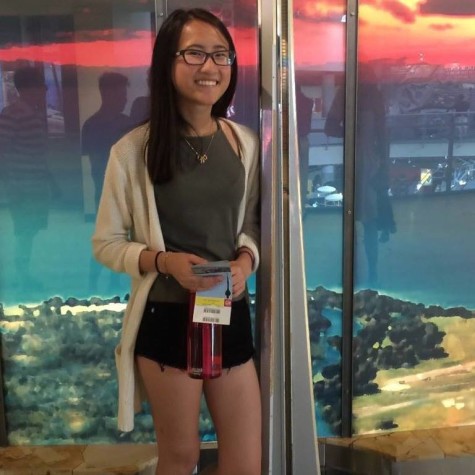 Katelyn Ly '18, Arts and Entertainment Editor
Katelyn is a sophomore at Wakefield, but this is her first year in journalism. She enjoys petting dogs, drinking tea, and meeting new people, although...