#warriornation are you ready for Kat Spears?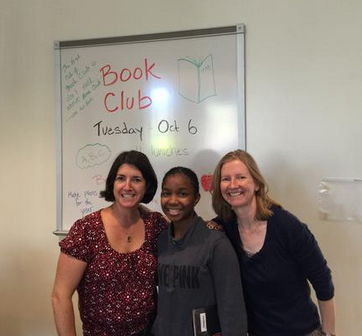 The Warrior Book Club will be meeting during all lunches on Tuesday, 11/10, in the library. This month, the book club has a special guest speaker AND she writes about local haunts, and even went to Wakefield!
Bring your lunch, talk about good books, and meet Wakefield Alumnus and Virginia Writer, Kat Spears.
Kat Spears is the author of the novel, Sway. It is about a boy named Jesse who specializes in getting things for people (tests, term papers, a date with the prom queen, etc.) and not letting his emotions get in the way. Until Ken, the captain of the football team, asks him to win the heart of Bridget Smalley. As Jesse follows Bridget around, he wants to win her heart, but for himself, not Ken. Sway has received many accolades.
Read the book (or any book by a Virginia Author) and come to the November Book Club meeting next Tuesday to talk about it. Find out what others had to say about the books they read!
Fall in love with a new book, because #wakefieldreads!