How to Do Your Best the Last 24 Days of School
The two main hurdles that students need to jump with only a little more than 20 days left are passing Math and English classes. It is the end of the year. Who wants to go to #summerschool? No one. What can YOU do to save yourself from a summer of remediation?
"Do not wait until the last minute; procrastinating is not a good idea!" said veteran math teacher Mr. Chauvenet.
What You Need to Know About Math Lab:
"You can just show up to get help and assistance working on objectives or general work for your math class at any level" said Mr. Chauvenet.
"Anyone can attend math lab who is a student at Wakefield. You simply show up and bring the work you want to get help on and math teachers are always available to help. It is open every lunch, every day, and after school on Tuesdays and Thursdays until 4:30" said veteran Math teacher and all around math guru, Dr. Weirsma.
"In terms of other places to go for help in math, many teachers also stay after school outside of math lab. You should speak to your individual teacher about their opportunities for help. I would recommend taking advantage of your time during Warriors' Period. Using that time as well is a big help toward moving your understanding and grade in the right direction" said Mr. Chauvenet.
What You Need to Know About The WRITE Place: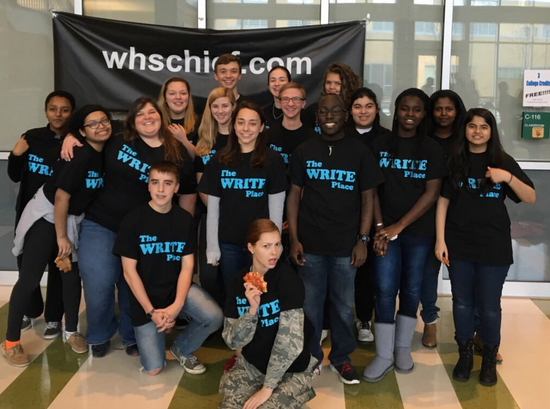 Wakefield has the first student run writing center in Arlington County. Students who love writing, and have been trained on how to help peers with writing, are available any lunch shift on Day 1s in C-116. You can drop in any time. You don't have to make an appointment. Tutors have probably had your teacher, and know what to do to help you improve your writing. End the quarter, and year, strong.
"If you haven't come in, you need to stop by before the end of the year! We have students ready to help you with your work. Who doesn't want that action?" said writing center sponsor Ms. Wathen.
Remember! You can take any writing assignment from any subject area to The WRITE Place Coaches. Students can even help you with Spanish and French writing assignments.
There are only 24 days left in the school year, finish this race strong, #warriornation!
Leave a Comment